Black People Recipes - Search Results
When it comes to Black people recipes, there is no shortage of delicious and vibrant dishes.
From soul food classics like fried chicken and pork chops to international favorites such as jambalaya and Jamaican jerk, Black people have a long and diverse culinary history that deserves to be explored.
One of the most popular black people recipes is collard greens with smoked turkey, a traditional plant-based dish with hearty and flavorful ingredients. Another favorite is seafood gumbo, a rich stew made with fresh shrimp, crabmeat, okra, and onions in a zesty tomato-based broth.
Lastly, we can't forget about Hoppin' John – a must-try combination of ham hocks, black-eyed peas, rice and spices that has been enjoyed for generations across the United States. No matter what you choose to make from these delicious recipes, your tastebuds won't be disappointed!
I decided to add this page to address the growing trend of people searching by keyword for black people recipes. Below you will find recipe photos, descriptions, and links for the most popular black recipes.
Chitterlings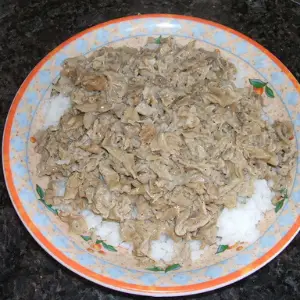 Chitterlings served over a bed of steamed rice with hot sauce is delicacy for many black people. This dish is not served as much as it was in the old days. So if you can find someone to clean and cook you some chitlins you better appreciate the meal.
Liver & Onions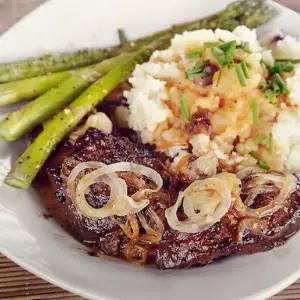 I've sat down at the dinner table many times and been served liver and onions. Likewise this meal was frequently prepared and served to members of my community. Serve with mashed potatoes, gravy and a vegetable this is a nice meal.
Fried Okra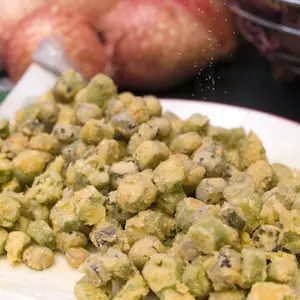 Fried okra is definitely not one of my favorite vegetable dishes. However this staple food is loved by many black people that I know. Okra can be found on dinner tables throughout the United States, on Sundays, as families gather to enjoy a meal.
Collard Greens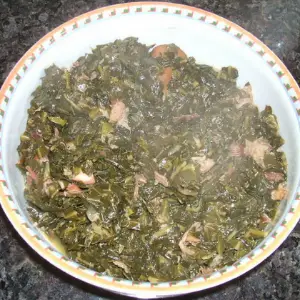 Plenty of people in the black community grew up eating collard greens with ham hocks. Served as a side dish collard greens are tasty when served with cornbread, fried chicken, and macaroni & cheese. This is some good eating.
Fried Catfish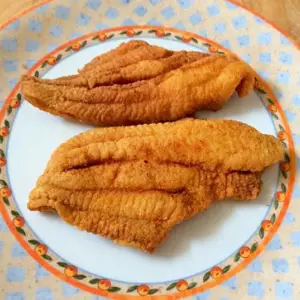 Everybody loves to eat fried catfish right? In my household we fry fish often and when we do, catfish is our fish of choice. We most often serve our fried catfish with hush puppies, french fries and coleslaw. Don't forget the hot sauce.
Pork Neckbones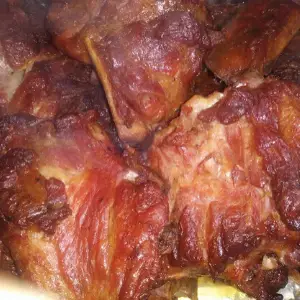 Pork neck bones and rice was served often when I was growing up down south. The meat would be slow cooked until it was so tender it would fall of the bone. The neck bones would melt in your mouth When they succulent meat touched the tongue.
Banana Pudding
I grew up eating banana pudding all the time. This dessert was a family favorite because it was inexpensive and so easy to prepare. We would serve the dessert cold and as an added treat top the pudding with fresh whip cream. Yummy! 
The black people recipes you see listed above are just seven of the most popular African American recipes that are prepare in the kitchen and serve up for some good eating in black communities throughout the United States of America. Now that you have found the soul food recipes you are looking for the only thing left for you to do is cook them up.