Vegetable Recipes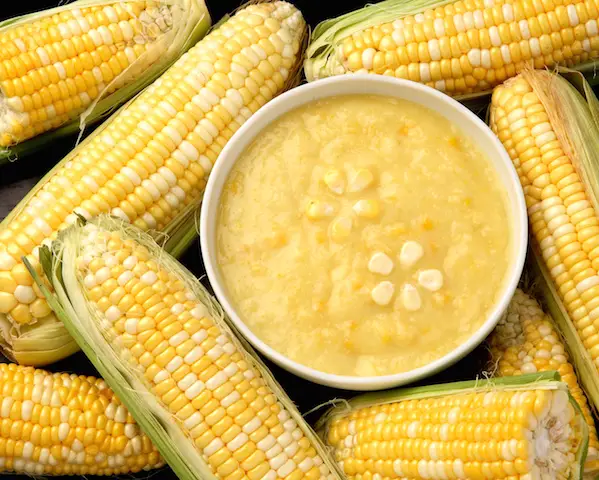 Vegetable recipes are the order of the day.
Eating your vegetables is incredibly beneficial to your health.
Vegetables provide essential vitamins and minerals, as well as fiber, which can help keep you feeling full longer.
Vegetables are also low in calories, fat, and sodium - making them an excellent choice for those trying to maintain a healthy weight or monitor their intake.
Best of all, vegetable can be delicious if you know how to cook them! Plus, eating a variety of vegetables can help make any meal more enjoyable, nutritious, and filling.
Preparing healthy soul food is simple and easy, just add vegetables to your diet. You can't go wrong if you're loading your meals with plenty of nutritious beans, fruits, peas and vegetables.

Our Favorite Recipes
Soul Food Cooking has always centered around vegetables, beans and peas. But somewhere along the line soul food has become labeled as unhealthy. I can't remember every having a true soul food dinner without eating healthy foods.
Healthy foods such as collard greens, black-eyed peas, pinto beans and sweet potatoes, just to name a few, can be found on many southern tables when families are enjoying deliciously prepared soul foods.
I have compiled some recipes in order to assist you in adding a healthy dishes to your soul food meals. I generally have a single serving of 2-3 different healthy foods such as vegetables, beans or peas with my soul food meals. Be sure to add 2-3 healthy foods to your soul food menu too.
More Vegetable Recipes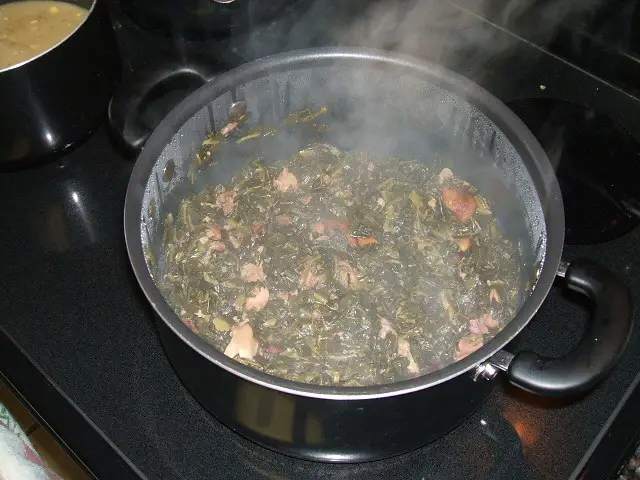 Stuffed Bell Pepper Recipe
This is a traditional vegetable recipe with bell peppers and beef, baked in tomato sauce. Get creative a use a variety of different colored peppers including red and yellow.
Herb Cole Slaw Recipe
A simple, quick and easy herbed cole slaw recipe that uses basic ingredients. Give this vegetable recipe a try at your next social function.
Collard Greens
Southerners Love This Traditional Collard Greens Recipe. A Great Recipe To Complete Your Meal. Give This Healthy Vegetable A Try.
Boiled Cabbage
Learn how to cook boiled cabbage with this simple recipe. This healthy vegetable has received much criticism over the years. However cabbage is inexpensive, low in calories, low in fat, helps digestion and improves your complexion.
Cole Slaw
Learn how to make cole slaw with this simple recipe. This easy to follow recipe calls for cabbage, carrots, mayonnaise, cream and seasoning.
Collard Greens and Ham Hocks
This collard greens with ham hocks recipe is for the novice cook. This is a simple and easy to follow recipe for someone looking to experiment with soul food.
Fried Cabbage
Learn how to cook stir fried cabbage. Stir fry this inexpensive vegetable with hot oil in your skillet or wok. Just add your favorite spices for a side dish that's packed with flavor.
Creamed Corn Recipe
Here is a quick and easy recipe for Gulliver's legendary creamed corn. One visitor swears this is the best she'd ever tasted.
Fried Okra Recipe
You want find this old-fashioned recipe in just any old cookbook. This recipe is a long time family favorite that I'd like to pass along to your family. Enjoy!!
Turnip and Mustard Greens Recipes
When combined together turnip and mustard greens make for a much more healthier and tastier meal than collard greens.
Grilled Corn on the Cob
This mouth watering corn on the cob recipe is backyard barbecue and cookout crowd pleaser.
Healthy Collard Greens
Why not try this healthy collard green and smoked turkey recipe? It's a welcomed but healthy change from the traditional recipe.
Soul Food Cabbage Recipe
Here you will find my take on cooking soul food cabbage
Cream Style Corn
A quick and easy sweet cream style corn recipe that cooks up in little to no time.