BBQ Recipes - Here Are Your Summer Cookout Recipes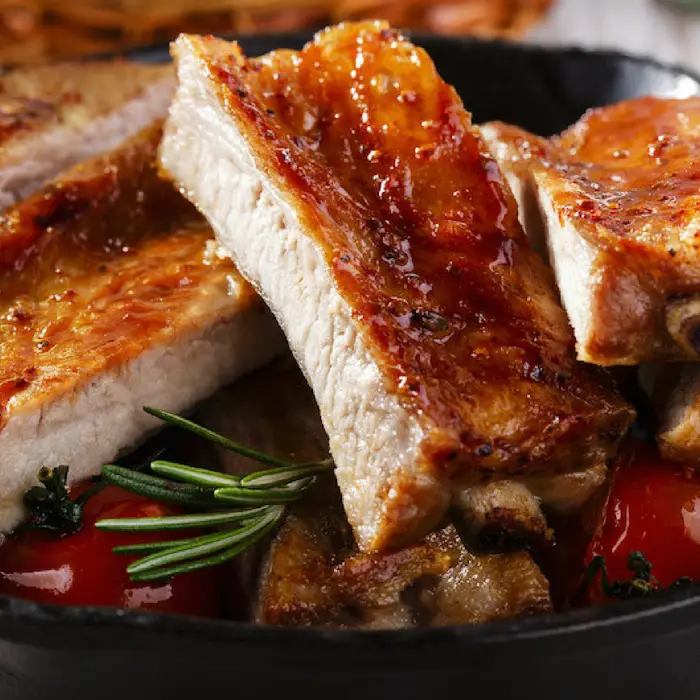 If you are looking for the very best BBQ recipes you've come to the right place. The collection of cookout recipes and side dishes that follow will make your summer barbecue a big success. Imagine how you'll feel when you're the envy of the neighborhood.
You host a cookout, your guest enjoy your great tasting barbecue, and you become the talk of the town. Your family and friends will be dying for you to share the recipes for all of the delicious foods you're about to learn how to prepare. Look through the list below of some great barbecue recipes for your enjoyment.
Barbecue Recipes
---
How to Grill Ribs
Here we introduce you to the insider secrets oar share the top tips and techniques for grilling the best tasting ribs
Baby Back Ribs
Cooking baby back ribs is the simplest of all ribs. Learn how to cook baby back ribs with this quick and easy baby back rib recipe.
Grilled Chicken
A delicious California instabilities grilled chicken recipe feature, gilled chicken breast, sliced avocado, hickory smoked bacon, bibb lettuce, tomato and onions on a toasted bun.
Sweet and Sour Chicken
Grilled chicken has never tasted better after preparing this sweet and sour chicken recipe. The sweet and sour sauce has a fantastic taste.
Grilled Shrimp
Cooking shrimp on the grill is too easy with this quick and simple grilled shrimp recipe.
Beef Kabobs
This beef kabobs recipe will be a great addition to your summer barbecue menu.
Chicken Wings
A tasty grilled chicken wings recipe for your outdoor cookout. If you're going to fire up the barbecue grill, this recipe is a must.
Beef Short Ribs
This bbq beef short rib recipe is for the outdoor cook looking for an alternative to pork. Site features a collection of barbecue recipes including baby back ribs, country style ribs and pork ribs.
Grilled Salmon
This quick and easy grilled salmon recipe is a grilled seafood favorite. Be prepared to get hooked on this delicious seafood dish.
Chicken Kabobs
This grilled chicken kabobs recipe will work wonders improving your summer barbecue event.
Grilled Chicken Breast
Produce unbelievingly moist and juicy grilled chicken with this simple yet easy grilled chicken breast recipe.
Grilled Steak
A grilled steak recipe with horseradish chive sauce. When this steak is marinaded for up to six hours it results in tender grilled steaks.
How to Grill Pork Ribs
Here we share with you, some sure fire tips and techniques for preparing the most tender and tasty ribs you'll ever taste.
Barbecue Pulled Pork Recipe
An easy crock pot pulled pork recipe that you can serve with your favorite barbecue sauce over toasted buns.
---
Side Dishes
Baked Beans
A great tasting baked bean recipe for your next summer barbecue or cookout.
Herbed Cole Slaw
Learning how to make great tasting cole slaw is quick and easy with this simple cole slaw recipe. Coleslaw is great for most functions including barbecues, parties and picnics.
Potato Salad
I learned this Bavarian German potato salad recipe while living abroad in Germany for five years. This potato salad was a party and barbecue favorite. Likewise the Germans loved southern potato salad.
Corn on the Cob
This grilled corn on the cob recipe is great for cookouts and barbecues. Also enjoy a herb butter recipe to go with your corn.
Macaroni and cheese
Macaroni and Cheese appeals to the taste buds of millions. Here is a quick and easy recipe for baked macaroni and cheese.
Cole Slaw
Learn how to make cole slaw with this simple recipe. This easy to follow recipe calls for cabbage, carrots, mayonnaise, cream and seasoning.
---
Delicious Desserts
Lemon Pie
This quick and easy homemade lemon pie recipe is a dessert favorite. The recipe calls for simple ingredients all of which are readily available.
Banana Pudding
Replace those unhealthy desserts with a banana pudding treat. Eat banana pudding, the anytime healthy snack that's loved by both adults and children. Go ahead and try this easy to follow recipe today.
Peach Cobbler
This delicious peach cobbler dessert recipe will satisfy your cravings. The recipe is so simple that a kid could easily prepare this dessert. Give this easy to follow recipe a try.
Fruit Salad
Some delicious cold fruit salad is the order of thee for your summer cookout.
I'm sure you're going to love the results you getting from preparing these bbq recipes. When you friends and family ask about the recipes be sure to tell them about this weskit.
Please visit the following link for more outdoor cookout and bbq recipes.
---
I'm sure you're going to love the results you getting from preparing these bbq recipes. When you friends and family ask about the recipes be sure to tell them about this weskit.