Sweet and Sour Chicken Recipe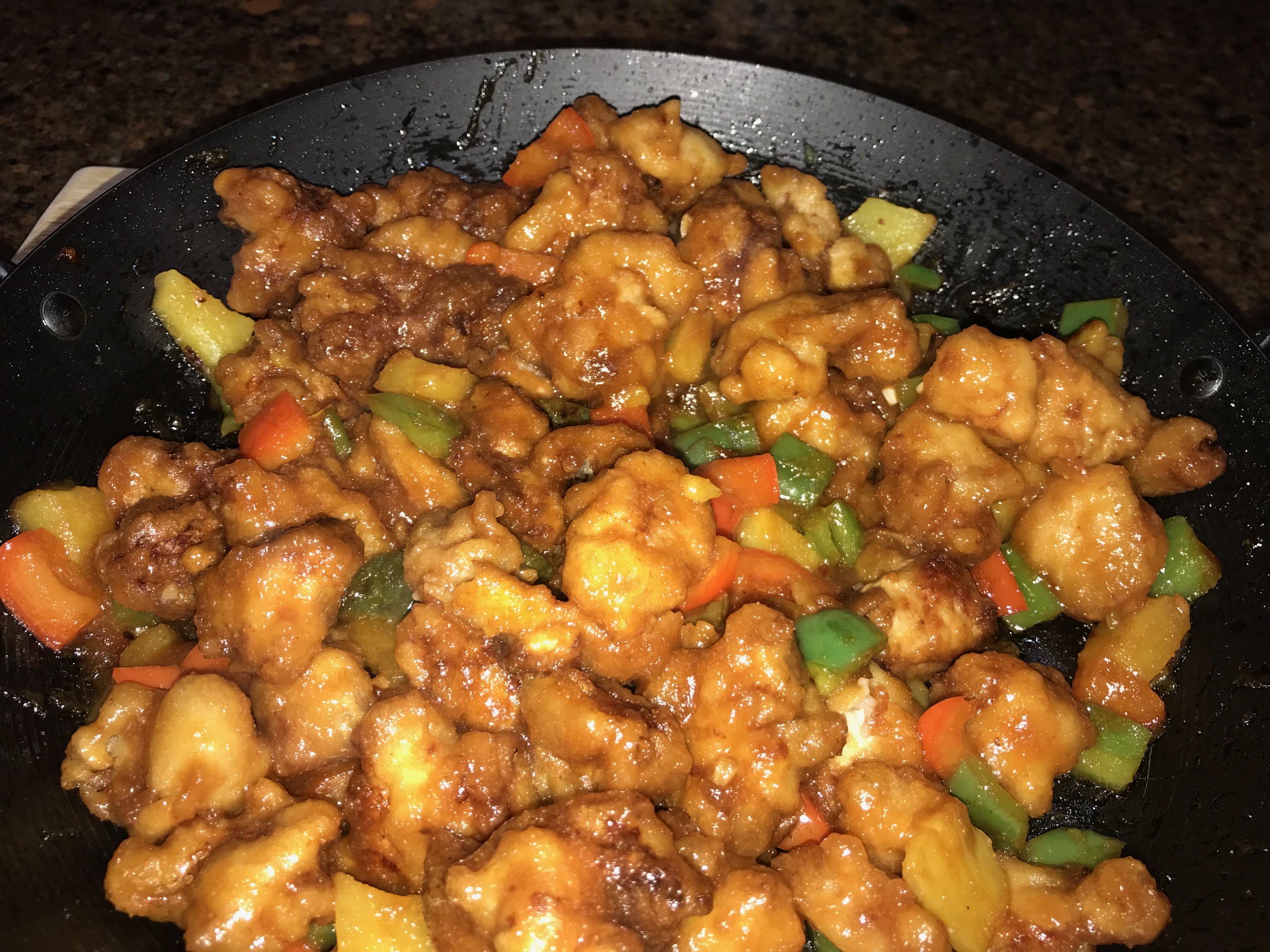 Sweet and Sour Chicken
Are you craving sweet and sour chicken? Calling all cooking enthusiast, it's time to set up your outdoor grill.  You're going to love our sweet -n- sour chicken recipe.  The sweet and sour sauce that you're about to learn how to make is very flavorful.  Even better, this sauce can also be used on variety of different meats including beef, pork, and fish.
If you are looking for something new, you can satisfy your urge to be adventurous by trying out the recipe below. Just grill your chicken like normal and then top your grilled chicken with our sweet and sour sauce. 
You're going to be pleasantly surprised at the results you'll get. With this chicken recipe you can turn plain and bland grilled chicken into a deliciously flavor packed meat that people are going to love eating.
Sweet and Sour Chicken
1

whole chicken

(about 3-1/2 pound, cut into 8-10 pieces)

salt

pepper
Sweet and Sour Sauce Ingredients:
1-1/4 cup

ketchup

1/2 cup

pineapple chunks

3/4 cup

water

1/4 cup

honey

2 tablespoons

Worcestershire sauce

4 teaspoons

lemon juice

1 small

onion

, finely chopped

1/2 teaspoon

salt

1/4 teaspoon

pepper
Cut chicken into serving portions. Clean chicken by removing any visible fat, then rinse under cold running water. Pat chicken pieces dry with paper towels. Sprinkle lightly with a mixture of salt and pepper.
Place seasoned chicken pieces bone side down on grill, at least 6 inches from medium burning charcoals. Using serving tongs turn the chicken frequently while it cooks to an internal temperature of 180 degrees.
While the chicken is cooking add the sweet and sour sauce ingredients to a medium sauce pan. Cook and stir sauce on medium low heat until the sauce begins to bubble.
Brush your chicken with the sauce during the final minutes of grilling. Simple brush one side of chicken with sauce, let the chicken cook for a while, then turn the chicken. Repeat process for the other side of the chicken. Continue this process until the sauce sticks to and well covers your chicken.
Before serving top your chicken with the remaining sauce.
This recipe is courtesy of https://www.soulfoodandsoutherncooking.com/
This sweet and sour chicken recipe is a true crowd-pleaser. The combination of mouthwatering flavors and tender, juicy chicken is sure to delight your taste buds. Whether you're cooking for your family or hosting a dinner party, this dish is a guaranteed hit. So why not give it a try and see for yourself? You won't be disappointed!
Where and who created sweet and sour chicken
The origins of sweet and sour chicken are not entirely clear, as different versions of the dish can be found in various Asian cuisines. However, it is believed to have originated in China, where sweet and sour flavors have been used in cooking for centuries.
Sweet and sour chicken became popular in Chinese-American cuisine during the mid-20th century, when Chinese restaurants began adapting their dishes to appeal to Western tastes. Today, it remains a beloved dish both in China and around the world.