Fish and Seafood Recipes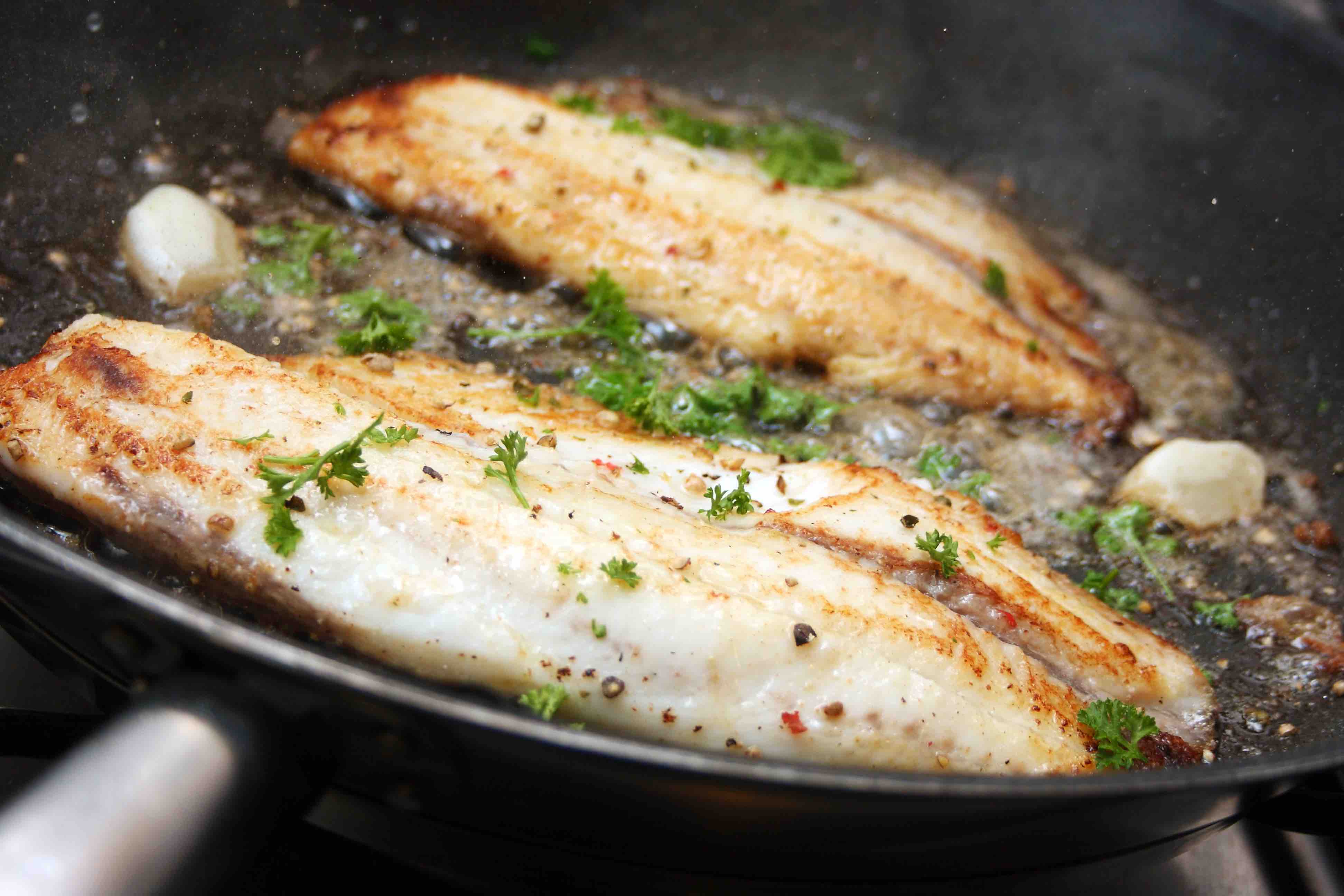 Fish and Seafood Recipes - Pan Sear Fish Filet
Should you add fish and seafood to your soul food and southern cooking diet? Yes, eating seafood and fish can improve your health.
Growing up in Florida and Georgia near lakes, rivers, and oceans, fish -n- seafood were an important part of my soul food and southern diet. I always looked forward to weekend fishing trips, crab trapping and searching for oysters and claws. When I was younger I had no idea that these foods were both great tasting and nutritious.
Our Favorite Recipes

From an outdoors man perspective it's hard to believe this food is free. That's assuming you have a license and are willing to work hard catching or fishing for your seafood and fish. Fish and Seafood provide many benefits including being...
Easy to cook
Low calories
Low in total fat
Low in cholesterol
Low in saturated fats
Generally low in sodium
High quality protein that's easily digestible
With benefits like these, you should be anxiety to try some seafood and fish recipes. Here I have compiled some of my family's most popular seafood and fish recipes. Over the years we have enjoyed many seafood feasts and fish fry's. Likewise I'm sure you will enjoy these delicious seafood recipes.
---
Fish Recipes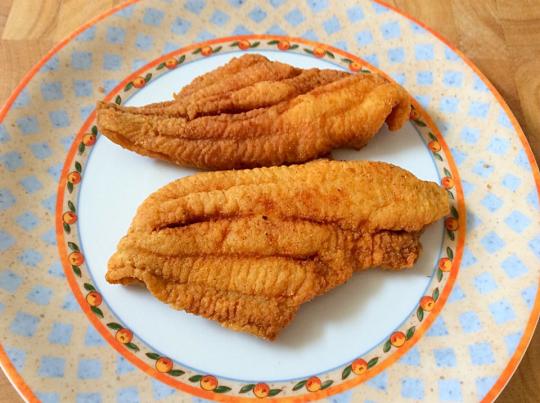 Fried Catfish
Catfish Stew
This quick and easy catfish stew recipe is sure to be a big hit with the family and friends.
Fried Trout Recipe
A very simple trout recipe that produces outstanding results. Serve up your fried trout with your favorite sides.
Red Snapper Recipe
This fish recipe shows you how to cook up some delicious red snapper, the right way.
Southern Style Fried Catfish
Fried Catfish is a soul food and southern favorite. Serve with coleslaw, hush puppies, macaroni and cheese and French fries.
Salmon Croquette Recipe
Cooking canned salmon is simple with this easy salmon patty recipe. If you have a taste for some delicious and easy to prepare salmon patties look no further.
Spicy Grilled Catfish
Are you a catfish lover? Here is our must try flavorful and delicious hot and spicy grilled catfish recipe.
---
Quick Easy Fish and Seafood Recipes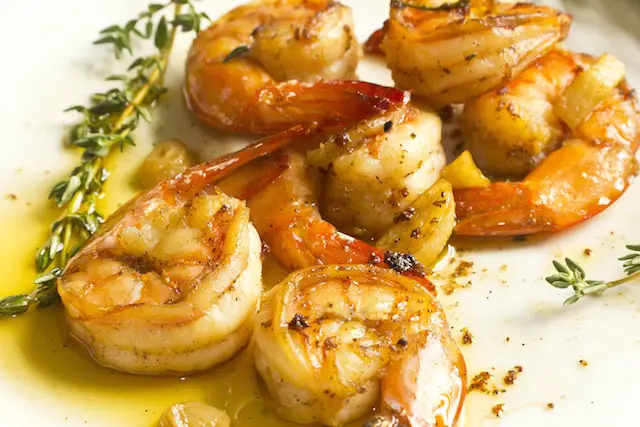 Grilled Shrimp Scampi
Crawdad Gumbo
This old fashioned crawdad gumbo recipe is a long time southern favorite. This recipe is a slight variation of the popular Louisiana style gumbo.
Cajun-Creole Jambalaya Recipe
There are as many variations of this recipe in Louisiana, as there are recipes for southern fried chicken in the south. This recipe calls for sauteed vegetables, spices, rice, chicken, sausage and shrimp.
Grilled Salmon Recipe
This quick and easy grilled salmon recipe is a grilled fish and seafood favorite. This is also my personal seafood favorite so I recommend you give this recipe a try.
Quick and Easy Crab Cake Recipe
With just a little advanced prep work, these delicious and nutritious crab cakes cook up in no time. Use either canned or fresh crab meat.
Original Maryland Crab Cake Recipe
The best tasting crab cakes are made and prepared in Maryland using fresh lumps of crab meat. Here is a real and authentic fishcake recipe for oven broiled crab.
Grilled Shrimp Recipe
Cooking shrimp on the grill is simple with this quick and easy grilled shrimp recipe. But don't be deceived by this recipes simplicity, you'll still experience great tasting seafood that will satisfy your appetite and cravings.
Easy Seafood Boil Recipe
A quick and easy crab legs, shrimp, sausage, corn and potato seafood boil. This is a family gathering favorite during crab and shrimp season. You can use fresh or frozen ingredients.
Quick and Easy Shrimp Jambalaya Recipe
Like any great tasting Louisiana style dish, this shrimp jambalaya recipe has onions, celery and green peppers.
Tuna Noodle Casserole Recipe
This baked tuna noodle casserole dish cooks up in under 40 minutes. Serve this baked tuna dish with fresh vegetables and hot bread.
Fried Oysters
Now that its oyster season its time to cook up some delicious fried oysters with this quick and easy oyster recipe.
Baked Crab Legs
A must try recipe if you want to back crab legs the right way. Prepare this quick and easy recipe and you'll be eating succulent seafood in minutes.
Fried Scallops
Using fresh ingredients, prepare this quick and easy, simple pan fried scallops recipe in only 5 minutes. This is another favorite fish and seafood recipe!
Imitation Crab Recipe
Our imitation crab recipe using shrimp and fresh lump crab with parboiled rice, bell pepper, onions, etc.
---
Blackened Fish Recipes
Grilled Salmon
Blackened Fish
Here are our blackened fish recipes for catfish, red fish, red snapper, tilapia, tun and salmon.
Blackened Catfish
This Cajun style entree has just the right touch of spices to give your taste buds some savory flavors.
Blackened Tuna
If you're a fan of tuna steaks, this blackened recipe is a must try. You are going to love the taste.
Blackened Tilapia
Once you try blackened Tilapia you will not want it prepared any other way. Trust me on this one!
Blackened Red Fish
This is the original blackened red fish that was first introduced by a famous top Louisiana chef.
Blackened Salmon
I just can't get enough of this blackened blackened salmon recipe which ranks way up there with my favorites.
Blackened Red Snapper
This spicy and very delicious red snapper recipe cooks up quick and easy.
Baked Blackened Catfish
Forget about the grease and the crust. Baked blackened catfish is a much healthier alternative to pan fried catfish.
Blackened Fish Recipes
A preview of our most requested and popular blackened fish recipes. Recipes ready for you to print.
This should be enough fish and seafood recipes to keep you busy in the kitchen for some time. My advice to you is to get in the kitchen, cook up and few of the recipes so that you can experience some good eating. Enjoy!