Southern Style Fried Trout Recipe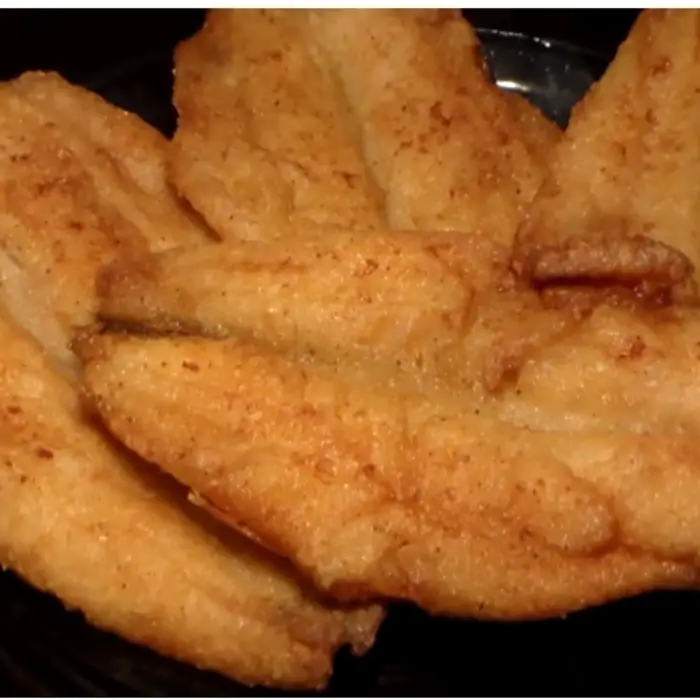 Fried Trout Recipe - Fried Trout Fillets
Get ready to explore the rich and flavorful world of Southern fried trout!
This classic dish is a favorite among many, featuring tender, flaky fish that's been lightly coated in a crunchy batter and fried to perfection. Even better, this delicious dish captures the essence of soulful Southern cuisine without taking hours of preparation – it's sure to be a hit in your home.
Read on to find out how you can create your own crispy fried trout masterpiece!
This is one of my favorite fried trout recipes for many reasons.  I'm always on the lookout for freshly catch trout and when this option is not available I look to purchase the fish from a local fish market.  
The last time I prepared this recipe I made the mistake of only frying half the amount of fish the recipe calls for.  Needless to say the family was upset because they were not able to eat seconds.  I learned my lesson and will not make this mistake a second time.
Take a look at the recipe below and you'll notice that this is a very quick and easy recipe with basic ingredients. The recipe is a tried and true family favorite that I'd like to pass along to you.
Deep Fried Trout Recipe
6 to 8 fresh trout
1 cup yellow corn mill
3 tablespoons all purpose flour
1/2 teaspoon salt
1/2 teaspoon pepper
1/3 cup whole milk
1 teaspoon olive oil
lemon wedges
Directions:
1. Start by cleaning and dressing your trout.
2. In a medium bowl, combine all of the dry ingredients and mix well.
3. Dip the trout in milk then coat each side with the dry mixture. For best results refrigerate trout for 20 to 30 minutes before frying.
4. Fry trout in hot oil for 5 minutes on each side until fish flakes easily when tested with a fork.
5. Pat you fish dry with paper towels and serve with your favorite sides.
Your fried trout can be served with some other soul food and southern favorites like: fried hush puppies, coleslaw, baked beans, potato salad, Brunswick stew, etc.
I personally like to serve my fried trout with hush puppies, coleslaw, pickles, sliced tomatoes and glass of sweet tea.
I believe this trout recipe is sure to be a hit at your next dinner event. With its crispy exterior and fluffy inside, this dish will be sure to please even the pickiest of eaters. Serve up with some of your favorite Southern sides for a complete meal that will have everyone asking for seconds! So don't wait - give this delicious fish dish a try today and you'll soon see why it's quickly becoming a favorite in many households.
Fried trout not what you are looking for? If that is the case no worries. Why not try baked or grilled trout which is much healthier?