Easy Soul Food Dessert Recipes
Do you like eating soul food dessert? Sweet treats like peach cobbler and sweet potato pie are staples.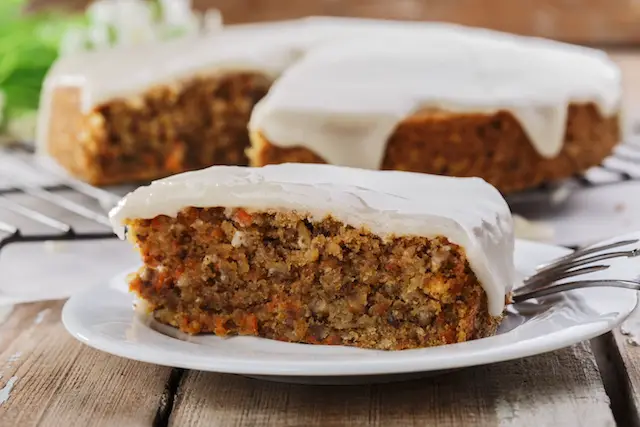 Carrot Cake

Chocolate Cake

Lemon Pound Cake

Chocolate Pie
Cooking great soul food desserts can be easy with the right kitchen test, family approved recipes.
Are you reminiscing about the old days when your grandmother cooked those delicious homemade desserts? Are you searching for Old Fashioned Homemade desserts recipes that result in perfection each and every time they're prepared? Maybe you're tired of working countless hours in the kitchen and not getting your due credit because the desserts you fix never seem to come out right?
Or are you just looking for something new to serve your family tonight? Whatever your case, you've come to the right place. Armed with the recipes below, you can finish off your main course with a delicious soul food dessert favorite. I guarantee you will have your family and friends begging for more and finally get credit for putting in those long hours in the kitchen.
Most Requested Soul Food Dessert Recipes
Easy Sweet Potato Pie
Another remake of the classic sweet potato pie. This pie is made with a delicious Graham cracker crust and is a dessert you really need to try.
Tasty Peach Cobbler Dessert Recipe - Easy To Follow And Simple To Bake
Try this Old Fashioned Homemade dessert favorite. Eat it plain or serve topped with Vanilla Ice Cream.
Homemade Lemon Pie Recipe
Enjoy this long time family favorite lemon pie recipe. This pie recipe is for the cook that won't settle for boxed pie mixes. Enjoy this soul food dessert today!
Pecan Pie The Nutty Delight
This soul food dessert recipe is for Nut Lovers. Enjoy a warm piece of Pecan Pie topped with a single scoop of ice cream.
Free Recipe for A Red Velvet Cake That's Dressed to Impress
Put away your boxed cake mix and store bought icing. This cake is packed with flavor and character. It's ready for you to prepare and serve to family and friends.
A Sweet Potato Pie Recipe for All to Enjoy
Go ahead and try this easy to make Southern Dessert recipe favorite. You want be disappointed, you'll be surprised.
Banana Pudding Delight - A Recipe Loved By Everyone
Replace Those Unhealthy Desserts With A Banana Pudding Treat. Eat Banana Pudding, The Anytime Healthy Snack That's Loved by Both Adults and Children.
Old Fashioned Ice Cream
An assortment of homemade ice cream flavors, including Chocolate, Peach, Strawberry and Vanilla. These easy and simple recipes produce rich and creamy results.
Cobbler Recipes Collection
Several cobbler recipes to choose from including apple, blackberry, blueberry and peach. This collection of soul food dessert recipes is your answer to making a quick and easy dessert that taste just as good as homemade pie.
Other Soul Food and Southern Dessert Favorites
Chocolate Mousse Recipe
Come treat yourself today by experiencing this deliciously rich and creamy dessert. Or you could create chocolate mousse the universal dessert favorite for your next social gathering or for yourself.
Peach Delight Dessert
A delicious dessert to enjoy. The recipe calls for one scoop of ice cream topped with a half slice of fresh peach with raspberry sauce poured on top of both.
Blackberry Cobbler
A quick and easy black berry cobbler recipe that you can cook up in less than one hour. Test great like just like the apple, peach and blueberry cobblers you have become accustomed to.
Delicious Homemade Apple Sauce
This homemade applesauce recipe is quick and easy. The recipe calls for fresh apples, cinnamon, sugar and water. Each serving contains 1g protein, 1g fat, 30g carbohydrates and 130 total calories.
Blue Berry Cobbler
This fruit filled blue berry cobbler dessert should be served warm. Top your blue beery cobbler with either whipped cream, a scoop of vanilla ice cream or just eat it plain.
Vanilla Flavored Homemade Ice Cream Dessert
Making homemade ice cream has never been easy. Try this vanilla ice cream recipe for a sweet and delicious treat. Recipe calls for vanilla sugar, which must be made in advance.
Peanut Brittle Recipe
Try this traditional brittle recipe to create great tasting peanut brittle candy. If you like homemade candy you're going to love this recipe for peanut brittle.
Gingersnaps Cookie Recipe
Easy to make and bake gingersnaps cookie recipe. Freshly baked cookies are much better that store bought packed cookies. Try this recipe today and bake up a batch of delicious homemade cookies.
Streusel Sandies Cookie
Try this super simple cookie recipe that taste like the crumbs you find on apple pies and coffee cakes. Totally delicious and tasty cookies.

Lemon Meringue Pie
Lemon meringue is one of many fancy desserts you can easily whip up for one of your special occasion or whenever you want to impress guest with your baking skills.
Pumpkin Pie Recipes
Here is a collection of pumpkin pie recipes that are sure to satisfy your craving and make your holiday meal a big success.
Peach Perfect Peach Cobbler
A peach cobbler recipe you can make with any kind of peaches you have on hand—frozen, canned, or fresh!  This dessert will have your family and friends licking their lips in anticipation of taking a bite.
Apple Cobbler Recipe
When life hands you apples you make cobbler with this quick and easy recipe that will have everyone begging for another serving.


Please give my favorite soul food dessert, peach cobbler a try. Over the years my family and friends have enjoyed this dessert countless times. Likewise, I'm sure you will also enjoy it as well.