Southern Style Breakfast Recipes & Ideas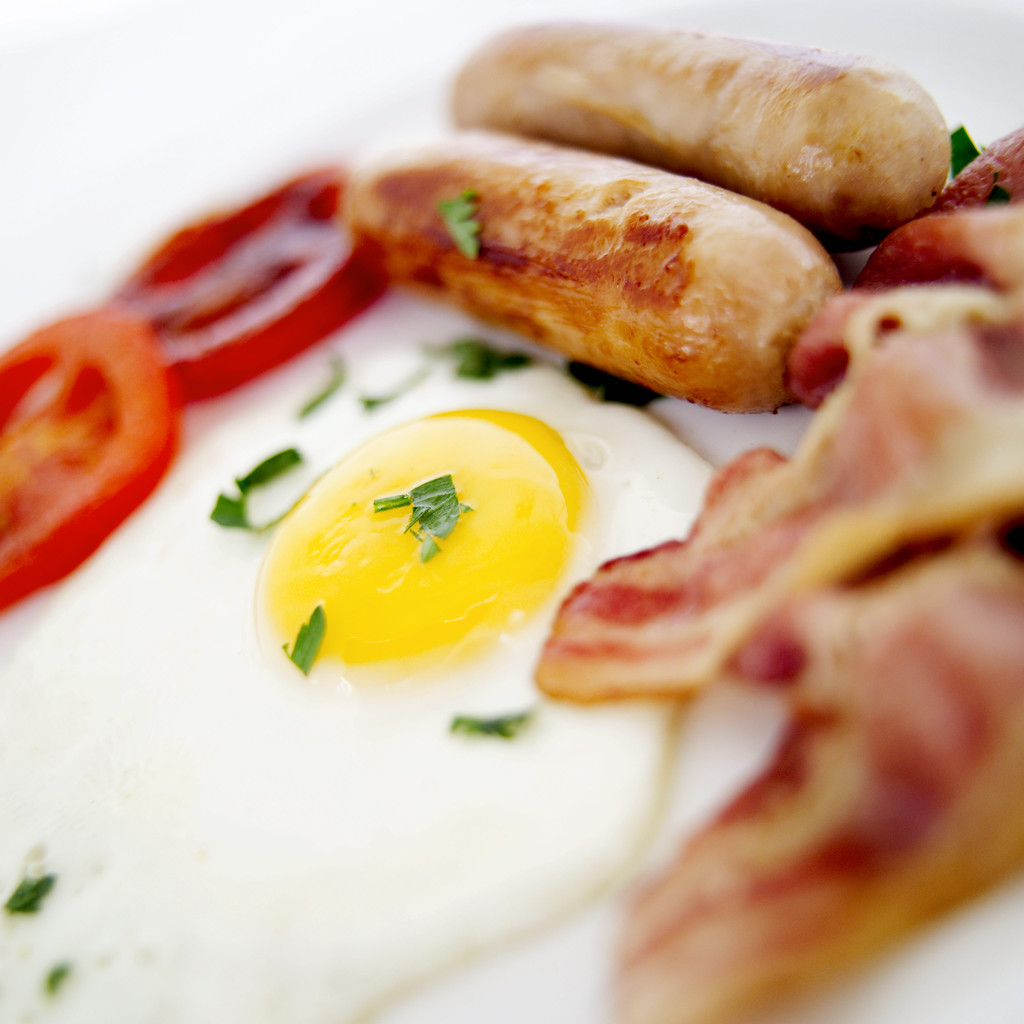 For the best possible day enjoy our breakfast recipes.  The old saying of start your day with a great song and a good breakfast still holds truth.

By adding your favorite tunes to a great breakfast, you're sure to get off on the right foot, to a good start and will have a very enjoyable day.
Our Favorite Breakfast Foods

Just in case you're not currently a advocate of eating breakfast daily, here is some food for thought.
If you are like most people, you awaken from sleep to a fast of anywhere from 4 to 8 hours, 10 to 12 if your lucky.
While you've enjoyed your good nights sleep, your body has used up critical nutrients which must be replenished.
Don't deprive your body, get to cooking or preparing the breakfast recipes your body rightly deserves.
A Healthy Breakfast Will Get You Off to a Good Start!
Today serving a well balanced, healthy breakfast, is much easier than ever. Fresh fruits, cereals, breads and freshly squeezed juices are all healthy choices. If you're looking for convenience don't forget canned fruits, ready to eat cereals, instant oatmeal, quick bread and pancake mixes and frozen fruit juices to.
The Best Breakfast Food
Okay, so lets talk about what's for breakfast now that you are sold on the importance of eating a morning meal. The big question is what breakfast recipes should be on your menu.
It all starts with the JUICE. No breakfast is complete without fruit juice. Therefore, fresh or frozen juice is a must with your morning meal. Even if you have cereal with milk, you should still treat yourself to a thrust quenching and refreshing glass of fruit juice.
Here are some fruit juice choices for you to consider.
Orange
Grapefruit
Apple
Cranberry
Tomato
Pineapple
Carrot
etc..
For those cold mornings when you need a jump start don't forget that warm milk, coffee, hot chocolate and cocoa are great breakfast drinks. Also, don't forget that fresh fruit served along with fruit juice is also a healthy breakfast alternative that you can enjoy.
All great breakfasts should include DAIRY products like cheese, eggs and milk. Depending on your dietary needs, there is a very large selection of cheese and milk products to choose from including:
Lactose Free
Low Fat
Reduce Fat
Eggs can be prepared and eaten in a variety of ways including fried, hard boiled, as an omelet, poached and scrambled. Check out these egg recipes.
Ready-to-eat warm and cold CEREALS can be quick and healthy breakfast choices. In addition to milk try serving your cereals with raisins, cream and fresh fruit, this adds variety. For tremendous flavor, add cinnamon and allspice to your hot cereals. If you're lactose intolerant and short on milk try serving dry boxed cereal topped with whipped cream and fresh fruit.
A well-balanced breakfast includes MEAT that is rich in protein which aids in muscle growth. Prime breakfast candidates include cold cuts served with bread, cooked American bacon, Canadian bacon, ham and sausage.
Freshly baked whole grain bread and other BREAD products like biscuits, coffee cake, French toast, muffins, pancakes and waffles are easy to prepare and delicious. For easy of preparation you can use quick mixes or prepared dough and bread products. All of these bread products can be eaten plain or served with your favorite jams, syrups, fruits, whipped cream and other accompaniments.
How to Cook Breakfast - Breakfast Recipes
I'm sure you'll enjoy these breakfast food ideas for years to come. Your breakfast menu should be creative enough to keep you charged up wanting to eat first thing in the morning. Stop back in the near future, but before you leave be sure to check out the following breakfast recipes.
We know you'll enjoy all of our tips and techniques that will teach you how to cook breakfast.