Country Sausage Gravy Recipe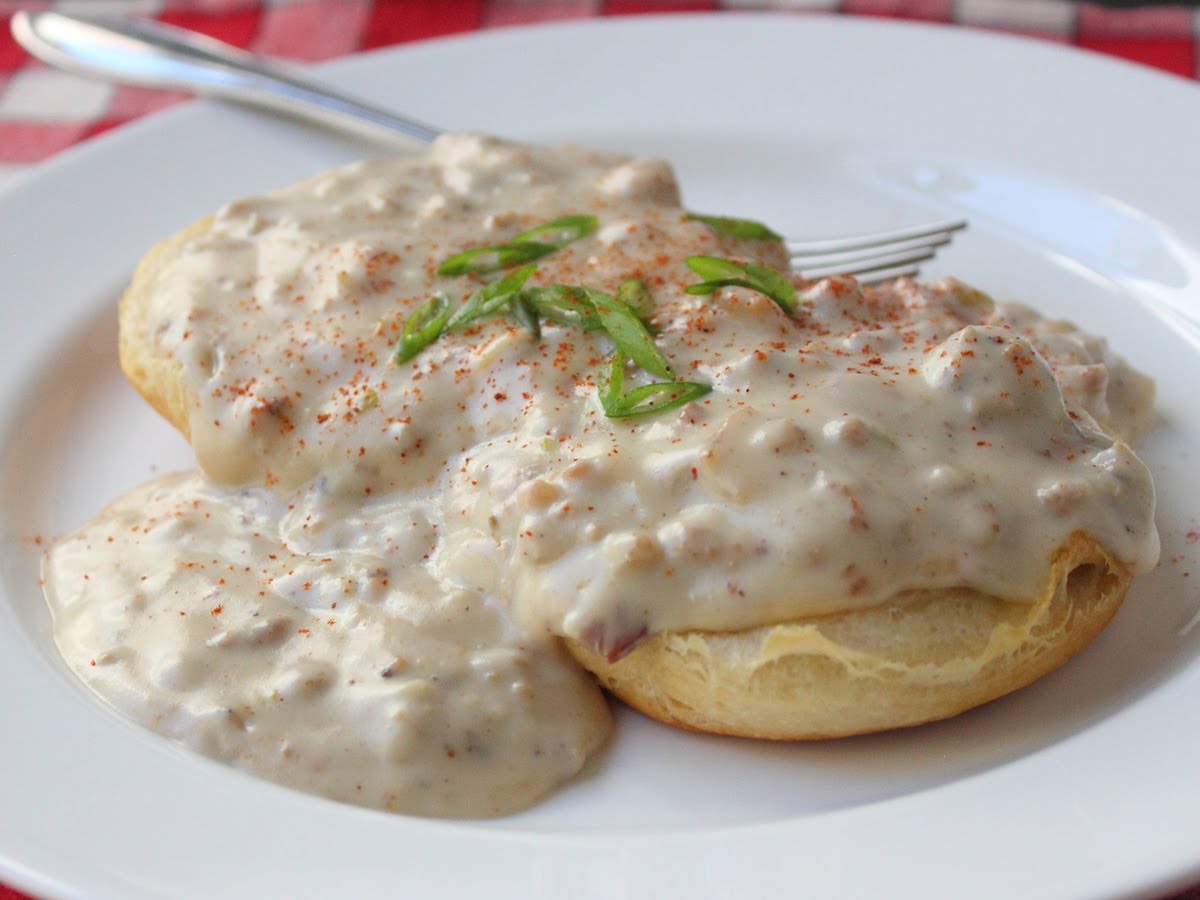 I've been making this country gravy recipe for years now using two of my most favorite breakfast meats as the star ingredients. Likewise if you're looking for a delicious tasting breakfast look no further than country gravy poured on top of some freshly baked buttermilk biscuits. 
Although I use this recipe as one of my go to breakfast favorites this gravy is multipurpose and can be served a number of different ways.  I've also had much success pouring this gravy over fried chicken and country fried steak to make an awesome dinner. 
Now back to what I said earlier.  Do you want to know the two breakfast foods that I use to give the gravy some tremendous taste? It's sausage and bacon. I can't take credit for developing this recipe.  In fact I learned how to prepare this gravy a few years back from Chef John of Food Wishes.
Watch the short video below to learn the exact tips and techniques Chef John teaches to help people like you and me create masterful dishes.  Also below we've provided you the ingredient list for this recipe.

Country Sausage Gravy Recipe
Recipe Ingredients:
2 tbsp butter
8 oz breakfast sausage
4 strips bacon
1/2 cup chopped green onions
1/3 cup packed all-purpose flour
salt and pepper to taste
cayenne to taste
2-1/2 cups milk, more or less as needed
This recipe provided courtesy of http://foodwishes.blogspot.com/
Country sausage gravy is the perfect comforting Southern dish for any occasion. Made from combining sausage and milk, it's a creamy and flavorful delight.
Many people love to serve it over biscuits or toast with a side of fried eggs or other breakfast items. The crushed black pepper adds an extra kick of flavor that complements the buttery richness beautifully.
It can be enjoyed as an appetizer or served as part of a large meal. Country sausage gravy is one of those dishes that's sure to please everyone in the family; it's warm, comforting, and oh-so-delicious!
Now you know everything you need to make a delicious gravy to pour over top some fluffy buttermilk biscuits for the ultimate breakfast.  
Or maybe you'd prefer to pour the gravy over some country fried steak or fried chicken? Whatever the case, all that's left is for you to get in the kitchen and make the gravy.