Old-Fashioned Soul Food Dinner Menu Ideas
Soul Food Dinner
Here's what you can cook for dinner
Stop wondering what soul food dinner to cook this Sunday. You may be stumped for dinner ideas about what to cook, but you're not alone. People all over the world face this same problem week-after-week.
To be perfectly honest, I get asked the following two questions all the time about preparing a soul food meal. First, how do I bring it all together to make that perfect soul food feast?  Second, what side dishes should I serve with my dinner?
I think it all starts with menu selection. Cooking soul food is really no different than normal cooking in regards to deciding what to cook.  Just go with what you like to a certain extent. You know, cook from your soul.
When you develop your soul food menu, it should include all of the essentials:
What's included in a soul food meal?
Overall, soul food dinners are all about comfort and community - bringing people together over delicious dishes that celebrate Southern culinary traditions. Whether you're indulging in fried chicken or digging into some peach cobbler for dessert, every bite is sure to be satisfyingly scrumptious!
One staple of any soul food feast is fried chicken. This crispy, juicy dish is often seasoned with a blend of spices and served alongside sides like collard greens, macaroni and cheese, candied yams, and cornbread. The combination of salty, savory chicken with sweet and creamy sides creates a perfect balance of flavors that's hard to resist.
Of course, no soul food dinner would be complete without some sweet treats to finish things off. One classic dessert is peach cobbler - a warm, gooey dish made with fresh peaches and topped with a buttery crust. Another favorite is sweet potato pie - similar to pumpkin pie but made with mashed sweet potatoes instead.
As for drinks, iced tea is often the beverage of choice at soul food dinners. This refreshing drink pairs perfectly with the bold flavors of the dishes on offer. For those looking for something stronger, there's always the option of a good old-fashioned lemonade.
But each meal includes at least one item from the list below.
For those of you who have experience cooking soul food, I suggest you go straight to my Recipe Collection.
If you are new to cooking soul food and need help coming up with that perfect soul food meal check out this months Featured Soul Food Dinner Menu.
---
Monthly featured soul food meals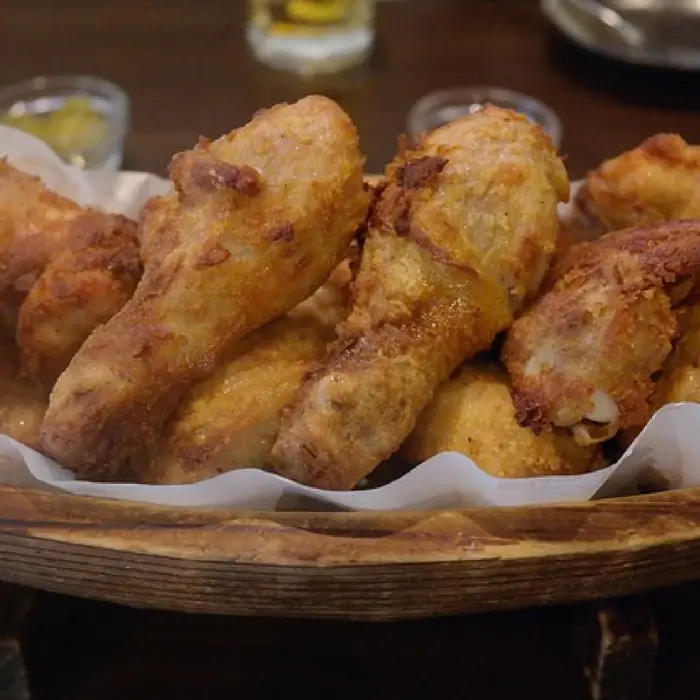 Southern Fried Chicken
February's - Featured Soulfood Dinner Recipes

This months dinner menu includes free recipes for the following: Homemade Lemonade, Southern Deep Fried Chicken, Black-Eyed Peas, Collard Greens, Corn Bread and Sweet Potato Pie.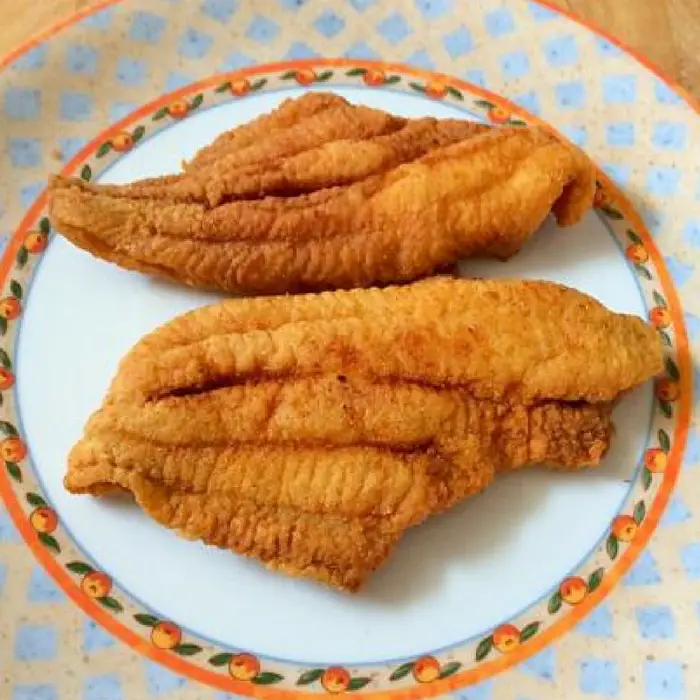 Fried Catfish
March's - Featured Soul Food Menu

March's dinner menu idea features some good eating: fried catfish, hush puppies, cole slaw, sweet tea and peach cobbler for dessert.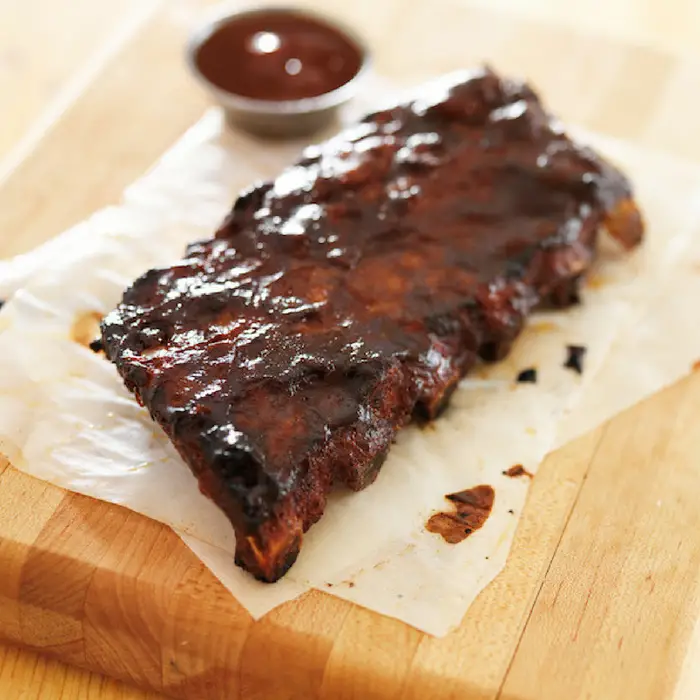 Barbecued Ribs
April's - Featured Soul Food Dinner Recipes

This month offers some good eating: barbecued ribs, cabbage, macaroni and cheese, banana pudding and lemonade.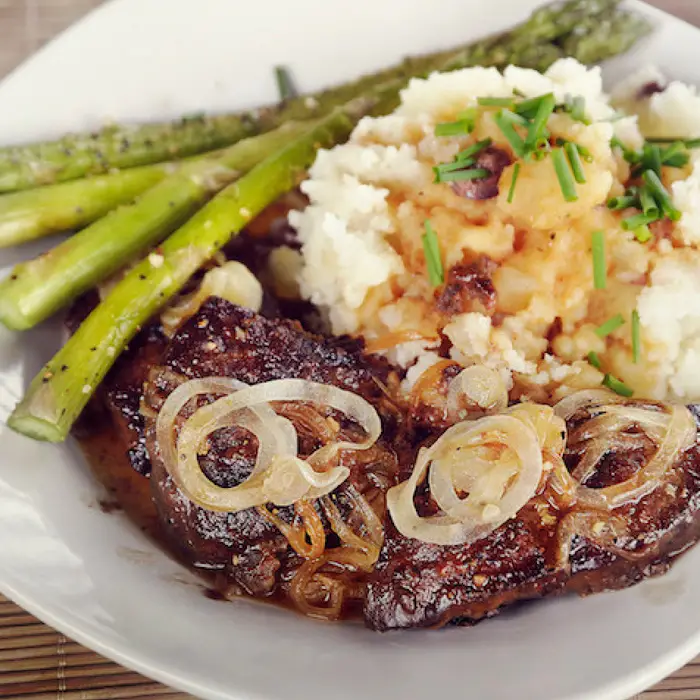 Liver and Onions
May's - Featured Soul Food Menu

This months dinner idea is liver and onions served with iced tea, mashed potatoes and corn bread. This delicious meal ends with a sweet taste of pecan pie.
Holiday soul food meal and menu ideas
Christmas Dinner
Wondering what to cook for this Years Christmas Dinner? This dinner menu is sure to please your hungry dinner guest.
Easter Dinner
No Easter dinner is complete without these traditional Easter recipes for honey baked ham, collard greens, corn bread, potato salad and more.
Thanksgiving Dinner
This Thanksgiving Dinner features stuffed Cornish hens instead of turkey. Plus cabbage, mashed potatoes, candid yams, and several dessert favorites.
New Years Dinner
Bring in the New Year right with this traditional New Years Dinner that includes all the favorites like collard greens, black-eyed peas, fried chicken, macaroni and cheese, corn bread, banana pudding and sweet tea.
For a truly unique dining experience, look no further than these soul food dinner recipes and menu ideas. Filled with delicious flavor combinations and fresh ingredients, each recipe will help you create unforgettable dishes that everyone will love. Try out some Southern classics such as fried chicken and collard greens or go for something unexpected like baked mac and cheese.
No matter your cooking level, these soul food recipes offer something to suit every kitchen skill set. If you're looking for a challenge, consider whipping up Jambalaya or try baking up some sweet potato or pecan pie – both are sure to impress!
So gather the family around the table and get ready to share a meal that is full of flavor and nourishment. Enjoy preparing the best soul food dinners your family has ever tasted!
Before you leave be sure to check out 29 quick and easy dinner recipes.