What's The Best Soul Food Christmas Menu?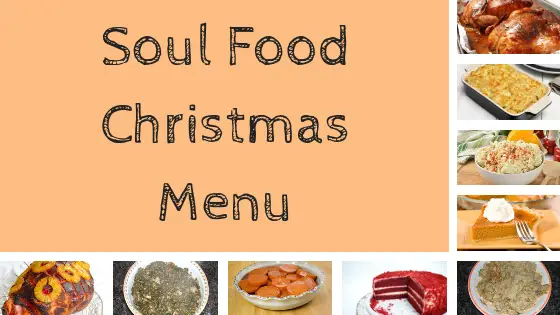 I have discovered the best Soul Food Christmas Menu.  I will gladly share my menu and recipes with you in just one moment. However, I have one caveat to speak about before we get into what you should serve for Christmas Dinner.  
Ask several other people about their Christmas Menu and they would probably somewhat disagree with my Christmas dinner menu suggestion based on their personal likes and dislikes.  But one thing remains true, four or five of the soul foods listed below will always be served for dinner no matter what.
Christmas Menu
Try These Christmas Recipes
Now that you know what to serve, download the recipes and prepare to cook up some delicious soul foods.  Just serve these tried and true traditional Christmas foods and your dinner guest will be happy.  If you did not serve thanksgiving dinner this year, you should try serving these thanksgiving recipes during this years Christmas event.