New Years Soul Food Menu Suggestions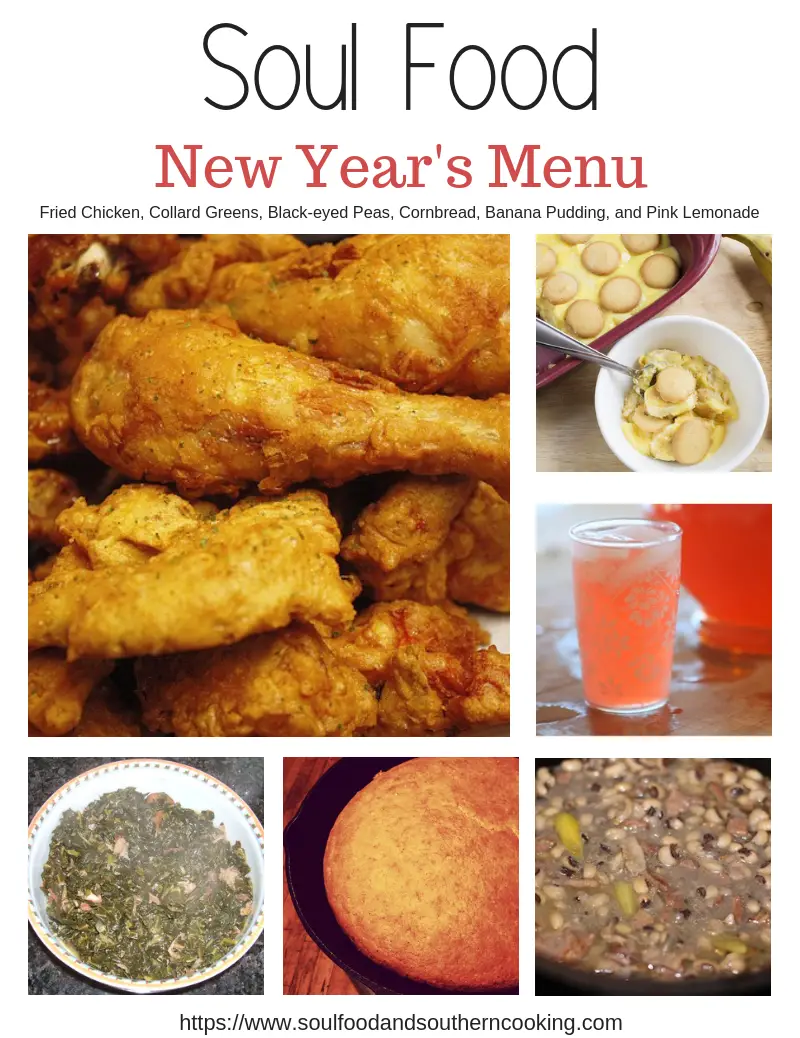 Help is here, so stop worrying about your New Years Soul Food Menu.  If you're like me, you ate well during Thanksgiving and Christmas.  But now you're wondering about your New Year's Menu.  Do you really want to know what holiday recipes to serve?  As far as menu suggestions go, my advise to you is not to get too creative.  We have all become too accustomed to the Traditional New Year's dinner.  If you try to deviate from the norm, you might get some stares and complaints.  Therefore, I'd say yes you have to serve the all time soul food favorites, collard greens and black eyed peas. That way throughout the New Year you'll be blessed with plenty of money and luck.
New Year's Menu
Okay it's time for you to get get into the kitchen and start cooking.  Don't do all the cook by yourself invite over your sisters and brothers to help you out.  Enjoy your New Year's Dinner.
---