New Years Soul Food Menu Suggestions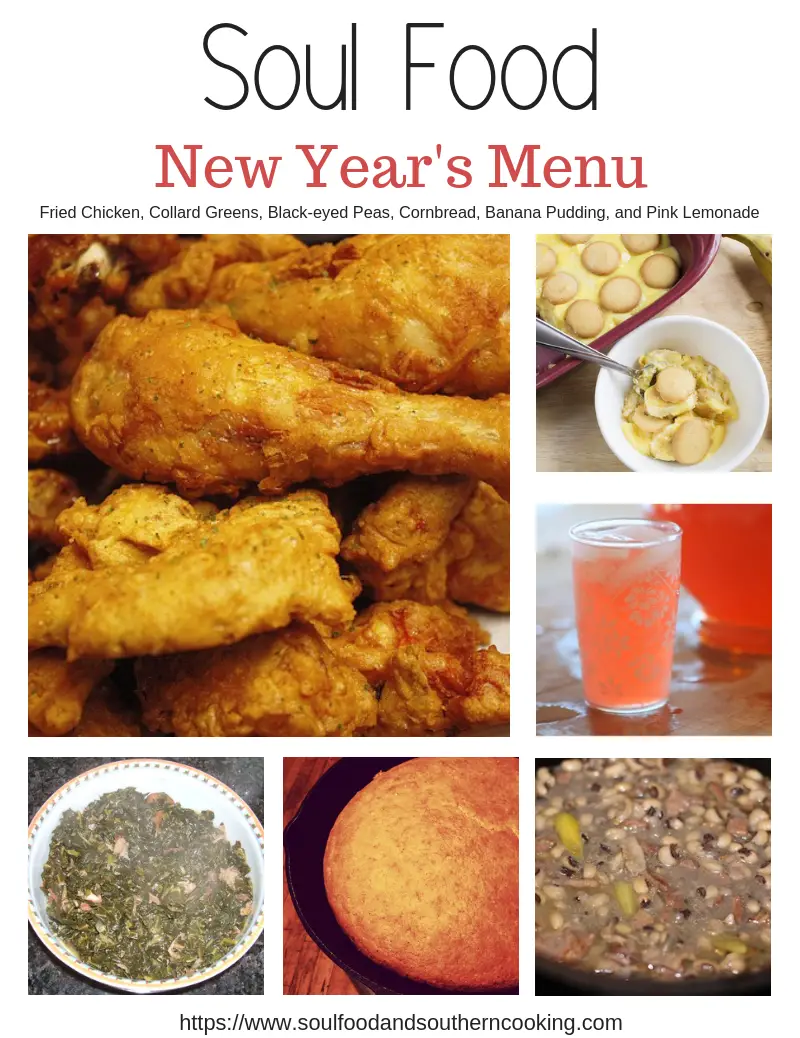 New Years Soul Food Menu
Help is here, so stop worrying about your New Years Soul Food Menu.  If you're like me, you ate well during Thanksgiving and Christmas.  But now you're wondering about your New Year's Menu.  Do you really want to know what holiday recipes to serve?  As far as menu suggestions go, my advise to you is not to get too creative.  We have all become too accustomed to the Traditional New Year's dinner.  If you try to deviate from the norm, you might get some stares and complaints.  Therefore, I'd say yes you have to serve the all time soul food favorites, collard greens and black eyed peas. That way throughout the New Year you'll be blessed with plenty of money and luck.
New Years Soul Food Menu Ideas
New Year's Menu
So are you now ready to make your New Year's event a day to remember with a delectable soul food feast? From smoky collard greens and creamy macaroni and cheese to classic black-eyed peas, there's no shortage of delicious recipes for celebrating with friends and family.
When it comes to mealtimes, nothing compares to the savory soul food flavors of the South. Enjoy the best of what this cuisine has to offer by creating a sumptuous New Year's Eve menu that will delight your guests. Satisfy their craving for comfort food with dishes that are sure to please, like fried chicken wings and banana pudding. Don't forget a hearty helping of warm, cornbread – everyone will be sure to love them!
Bring in the New Year in style and treat yourself (and your loved ones) to an unforgettable evening they won't soon forget. With these tasty crowd-pleasers you can host the ultimate get-together without spending all day in the kitchen. Enjoy the party while you sit back and relax knowing that you have crafted a special meal that both satisfies and inspires!
Okay it's time for you to get get into the kitchen and start cooking.  Don't do all the cook by yourself invite over your sisters and brothers to help you out.  
Enjoy your New Year's Dinner.