Grandma's Crawdad Gumbo Recipe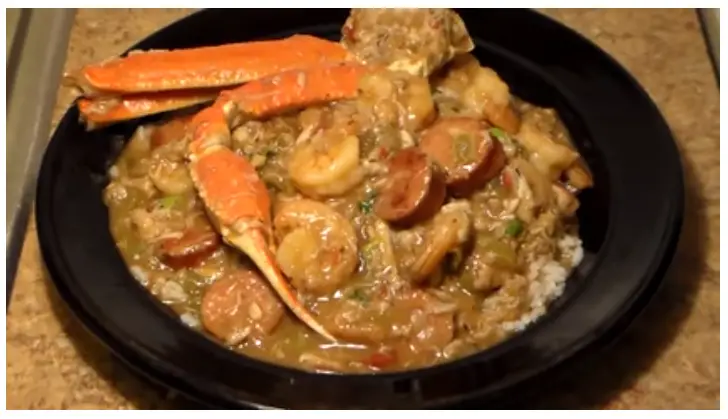 Guest Who's Cooking Crawdaddy Gumbo For Dinner?
Cooking crawdad gumbo is an art form that can be incredibly rewarding. To get the best flavor, start by sautéing the onion, okra, and garlic in a large pot. This will bring out the sweetness of the vegetables while creating a base for the dish. After that, add your stock and sausage and allow it to simmer for at least an hour.
The longer you let it cook, the more flavorful it will become. Before serving, ensuring that all of the meats are fully cooked is important for both taste and safety. With patience and practice, you'll soon be a pro at making the perfect crawdad gumbo!
This old fashioned crawdad gumbo recipe is a long time southern favorite.  It is prepared most by people living in Southeastern United States.  I image there are just as many recipes for crawdad and crawfish jumbo in Louisiana as there are fried chicken recipes in the south.
Depending on what part of the country you're from, you'll call this tasty meat either crawfish, crayfish or crawdads. I like to think of crawdads as the poor man's lobster.
When the crawdads are right for catching its time for you to consider making this gumbo for dinner.  The recipe below is a slight variation of the popular Louisiana style gumbo.
Crawdad/Crawfish Gumbo Recipe
Recipe Ingredients:
1 pound crawdads, cooked and cleaned
8 ounces smoked sausage
1/2 pound fresh (preferred) or frozen okra
1 medium brown onion
1 can whole tomatoes
8 ounces frozen corn
1 teaspoon parsley flakes
1/2 teaspoon cayenne pepper
1 - pint half and half
2 cups water
2 tablespoons creole or cajun seasoning
Cookware and Utensils:
1 large skillet
stirring spoon
soup bowls
Recipe Instructions:
As always the key to great cooking is to be prepared and to use quality ingredients.
Start off by cutting your smoked sausage into bite sized quarters. Next add sausage to a large skillet and cook until browned. Add onions to skillet and cook until tender, stirring often.
Next add water, tomatoes, corn, okra and creole or cajun seasoning. Simmer for 15-20 minutes. Finally add your remaining ingredients, the crawdads and half-and-half. Simmer for any additionally 10 minutes.
Serve your crawdad jumbo over steamed rice with sweet cornbread.
This recipe provided courtesy of https://www.soulfoodandsoutherncooking.com/
This recipe was submitted by Grandma at Penny Pinching Grandma.com. Check out all of Grandma's great penny pinching ideas.