Quick and Easy Imitation Crab Recipe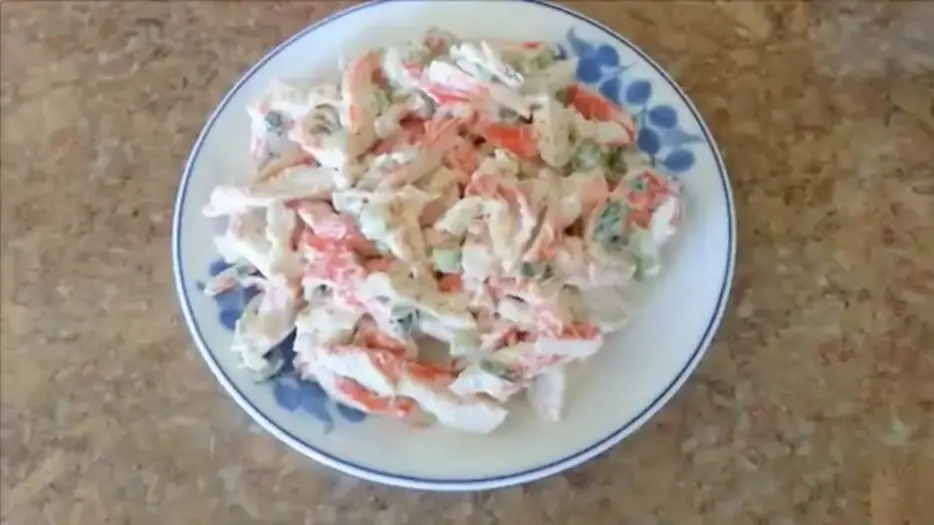 Imitation Crab Salad

This imitation crab recipe answers the question of "what should I do with that package of imitation crab I just purchased at the grocery store or supermarket"?  
If you are like me, after making the purchase you rush home to rip open the package and eat the raw imitation crab pieces. 
You then say to yourself this taste nothing like real crab meat and then wonder why you made the purchase.  
Does that sound familiar?
Well the recipe I'd like to introduce you to will take that plain old fake crab meat and turn it into a delicious meal.
Looking over the recipe you can easily see its simple and gets straight to the point directing you how to prepare a great tasting rice and crab dish.  
I have tried the recipe and like the results.  I did deviate slightly when I first prepared the recipe.  Instead of cooking white rice and adding yellow food color, I substituting in yellow rice.
Imitation Crab Recipe
Recipe Ingredients:
2 cups parboil rice
yellow food coloring
2 green pepper, diced
2 red pepper, diced
2 stalks green onion, diced
1 pound imitation crab meat
1/2 pound cooked shrimp, shell removed (small)
seasoning salt
onion powder

Recipe Directions:
1. Cook rice according to package instructions, adding enough yellow food coloring to turn rice yellow.
2. In a medium sauce pan, using a little vegetable oil saute green onions, green and red bell peppers. Set sauted vegetables aside.
3. Using your fingers, shred imitation crab into lumps.
4. Once rice is cooked, while rice is still hot stir in crab meat, shrimp, and sauteed vegetables.  Add seasoning salt and onion powder to taste.
This imitation seafood recipe was submitted by Charese, a reader of Soul Food Digest Magazine.
By now you probably already know this is one of the easiest recipes for imitation crab that you will ever find. In this recipe we really like the addition of rice which makes this a fulfilling crab salad and somewhat of a meal.
If you haven't tried the recipe what are you waiting for? It want prepare itself. So all that's left is for you to gather up the recipe ingredients. Head over to your kitchen and give the recipe a go. Then pull out a seat and get comfy at the table and enjoy the dish.
If this imitation crab recipe is not for you, we have two other crab recipes you should try.