Easy Baked BBQ Chicken Recipe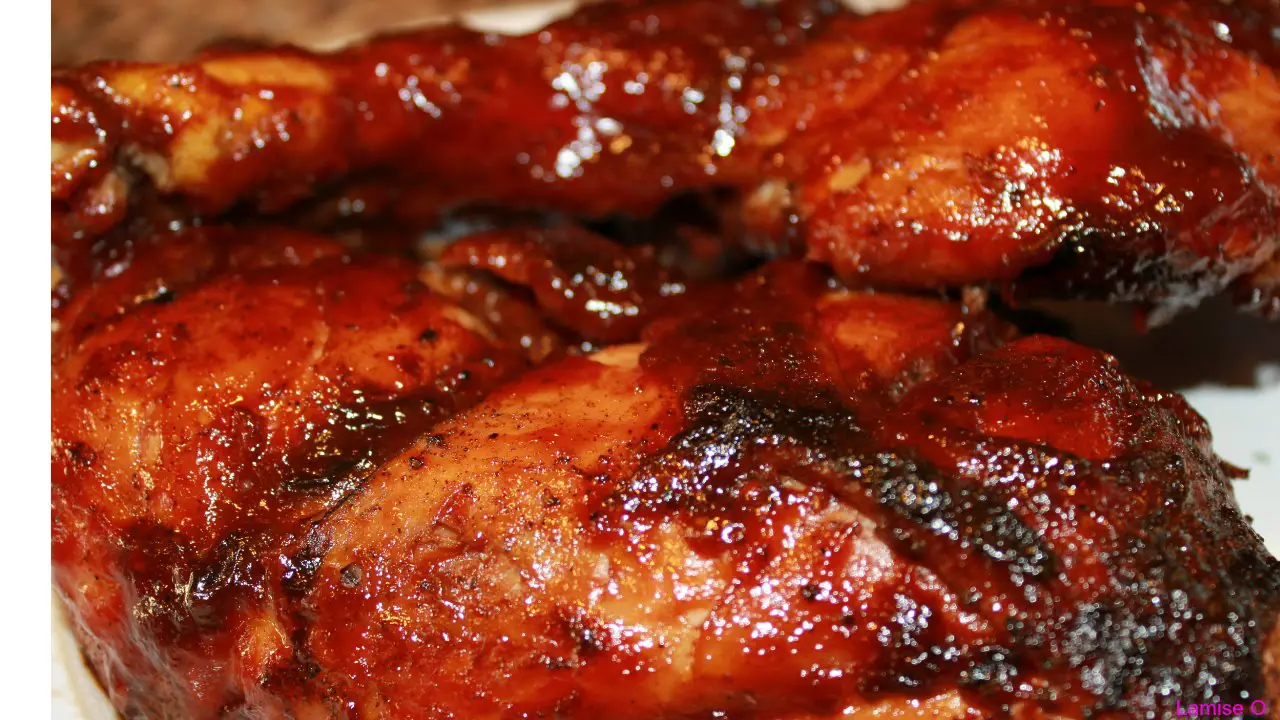 Moist & Juicy Oven Baked BBQ Chicken
Here's another bbq chicken recipe that we believe is a real keeper.  If you're looking for a full proof method to easily prepare fantastic baked barbecue chicken in the oven this is the way to go.  Now you might be thinking can the chicken really taste that good if it's baked in the oven, instead of being fried or grilled? Yes it can and will taste very good oven baked.
I want to tell you the secret to getting the best tasking oven baked chicken.  You have to season up your chicken well before you bake it and store you seasoned chicken in the refrigerator. The longer you let the seasoned chicken sit the better, for this recipe let the chicken sit in its seasoning blend for at least an hour, for even better results let the flavors blend overnight—but no longer.
We really like this chicken recipe because there are many benefits of oven baking chicken.  Baked chicken is much healthier than fried and best of all you can enjoy juicy mouthwatering chicken all year round. Like most folks craving bbq chicken you won't have to wait until the weather is better before you can enjoy some delicious baked chicken — you can bake chicken anytime in the oven.
Today's recipe and video instructions comes from our friend Lamise O. who specialized in Haitian, Caribbean, and African cuisine. You can check out her other cooking video's on youtube for more excellent dishes.

Super Moist Oven Baked BBQ Chicken Recipe
Recipe Ingredients:
Fresh Chicken
BBQ Sauce
Fresh Thyme
1 teaspoon of salt
1 teaspoon of black pepper
1/2 teaspoon dry mustard
1/2 teaspoon of allspice
1/2 teaspoon of nutmeg
1/2 teaspoon garlic powder
1/2 of fresh grated ginger
This recipe provided courtesy of Lamise O.
Wow did you catch it? She didn't use a traditional baking pan like 99% of most cooks, instead she baked her chicken in a deep casserole pan.  This simple change might seem irrelevant to you because it did to me at first. However after thinking it through I followed suit and used the deep casserole pan to and I believe it made all the difference.  If you're interest see for yourself at the surprising results you can get baking in this type of casserole pan.
Okay what are you waiting on? It's time for you to try this recipe out. Here's to some good eating :)!