Want to Know How to Buy Cheap Groceries and Save Money At The Grocery Store?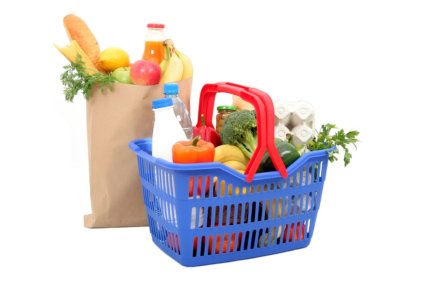 "I want to know how to save money on groceries. Please help out."  I get emails like this a few time per week from readers just like you who are frustrated and mad about paying too much money for food and household supplies. 
I can't blame my readers because I'm very careful and watchful when it comes to spending my hard earned money at the supermarket or food chain store. 
All said I feel your frustration and decided to take some action to help you understand the best ways to reduce your food bill and so that you can keep more money in your pocket. 

If you stroll down the page below you can read some of our reader submitted tips on how to shave dollars at your local supermarket or food chain store. 

Take the time to read through all the suggest because included are some very innovative solutions.  
Let me discuss a few of my favorites which I learned from reading many of the reader post listed below.
Contact the companies you like most and share your experience with the products.  Explain how much you like the products and tell them you always recommend their products to friend and family (your endorsement).  Many of the companies you contact will send you free products or coupons.
Another reader suggest to join forces with a few neighbors.  She says buy in bulk from places like Costco and Sam's Club and then split the bill.  This way you can purchase foods and household goods at the lowest price per unit.

We have also include a form for you to share any tips that you may have.
How Do You Save Money on Groceries?
I've heard many stories of people who claim to have shaved hundreds of dollar off their grocery bills.

I must admit I'm a little envious and would like to do the same. Especially seeing how I spend way too much money each week, mainly on ingredients for many of the recipes you'll see featured in your weekly issue of Soul Food Digest Magazine.
"The Grocery Saving Tips Below Were Left By Other Readers Just Like YOU"
Click any link below to read grocery saving tips that were left by other visitors....
Who Else Wants to Learn 52 Ways To Save Money On Food and Household Supplies?

Read some of our very best tips to help you save money on groceries.  With times being so hard, we would like to share our little known tips and 52 ways to reduce your food bill. By implementing a combination of several of these tips and technique's, you can expect to shave $100 or more off your month food bill.  This is very exciting to me because you could save over $1,000 dollars  per year.