Easy Crock Pot Macaroni and Cheese Recipe For Busy Cooks Like YOU!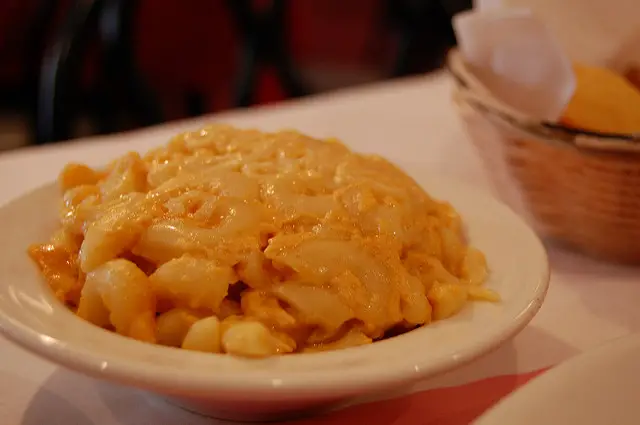 Image via Flickr/stu_spivack
The crock pot macaroni and cheese recipe that follows is one of my favorite slow cooker recipes.  It's so simple and easy to prepare you can get the kids to help out.  So give this recipe a try for some of the creamiest and cheesiest macaroni you'll ever taste.  All you have to do is prepare the macaroni and cheese recipe according to the instructions below.  
My son loves this dish and can never seem to get enough of the cheesy macaroni.  He would eat this every day if I would  let him.  Although I do not let him eat this daily, I have taught my son how to prepare this dish.  
He swears that his version of macaroni and cheese is totally the best and in fact says it taste way better than mine. I guess if you were here I'd have to let you be the judge and tell us who's dish is best.
Slow Cooker & Crock Pot Macaroni and Cheese
Recipe Ingredients:
8 ounces elbow macaroni, cooked and drained
4 cups (16 ounces) shredded sharp cheddar cheese, divided
1 can (12 ounces) evaporated can milk
1 1/2 cups whole milk
2 eggs
1 teaspoon salt
1/2 teaspoon black pepper
Recipe Instructions:
Prepare elbow macaroni in accordance with the package instructions. Drain your cooked macaroni noodles and add them to a lightly greased crock pot.
Next add 3 cups cheddar cheese (saving 1 cup for later), can milk, whole milk, eggs and salt & pepper seasoning. Mix all ingredients well and then top with the remaining cup of cheddar cheese.
Set your crock pot to a low setting, cover with lid and cook for 5 to 6 hours until the macaroni and cheese is golden brown on top and around the edges. While cooking leave the crock pot covered and do not stir macaroni and cheese mixture.
This recipe provided courtesy of https://www.soulfoodandsoutherncooking.com/
I'm sure you will love this macaroni and cheese recipe for many years to come.
This mac and cheese recipe is simple enough. Now all you have to do is give the recipe a try and for at least one night this week you won't have to stress about what side dish your going to make to go along with your dinner.