Authentic Sweet And Sour Pork Recipe
Authentic Sweet And Sour Pork Recipe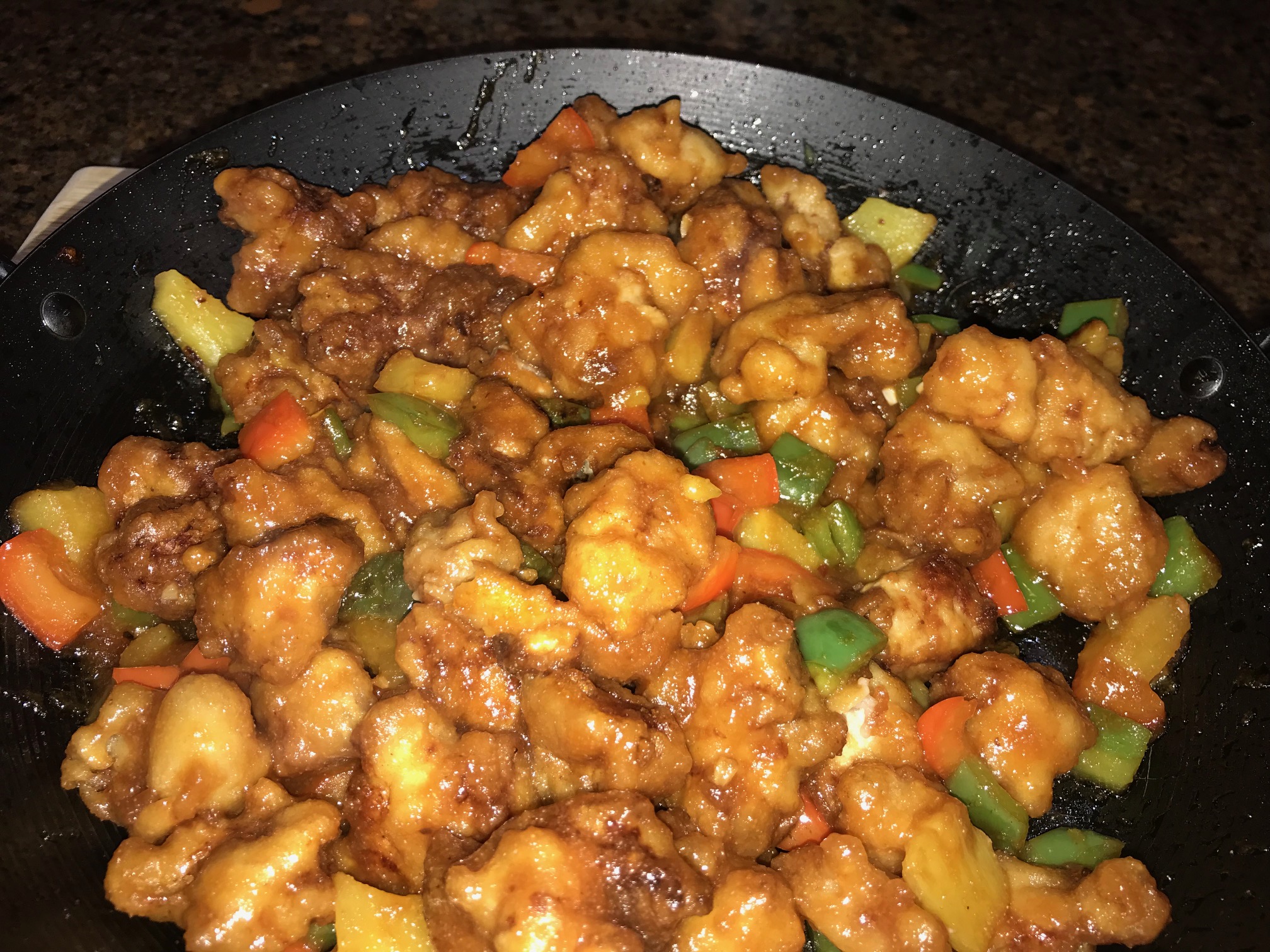 Sweet and Sour Pork
Sweet and sour pork tops the list as one of my most favorite Chinese recipes. Don't let this list of ingredients intimidate or turn you off from trying this recipe. Because as far as Chinese dishes go this is a very simple and straightforward pork recipe to prepare to have you eating a delicious Asian inspired meal right away.
If you're a fan of Chinese cooking you'll definitely want to get in the kitchen to cook up yourself a plate of pork deliciousness. The recipe features crispy fried pork pieces, added to peppers and pineapples mixed in with authentic homemade sweet and sour sauce. By using the very freshest of ingredients you can ensure your meal will taste better than what you can ever buy at your local fast food Chinese restaurant.
We found this recipe on one of our favorite youtube channels (theMEATMANchannel) for Chinese cooking that you might want to check out. We also found a very nice Chinese cooking video (in English) to go along with the recipe. Watch the video now to see how simple, quick, and easy it is to prepare this dish at home.

Sweet And Sour Pork Recipes
Recipe Ingredients:
7 oz pork shoulder
1 tsp light soy sauce
1 tsp rice wine
1 tsp corn flour
1/2 red bell pepper
1/2 green bell pepper
2 pcs of pineapple rings
Batter:
1/2 cup plain flour
1/4 cup corn flour
1 tsp baking soda
pinch Salt
1 tsp cooking oil
1 egg
1/2 cup water
Sweet and Sour Sauce:
2 tbsp ketchup
1 tsp plum sauce
1/2 tsp rice vinegar
1/2 tsp Worcestershire
1 tsp oyster sauce
1 tsp corn flour
1 tsp sugar
2 tbsp water
1 clove of garlic
Recipe Instructions:
Marinate pork shoulder in 1 tsp light soy sauce, 1 tsp rice wine, 1 tsp corn flour. Mix and let it marinate for 25 mins.
Cut 1/2 of both red and green bell peppers into cubes.
Cut 2 pcs of pineapple rings into small pieces.
Chop 1 clove of garlic.
Sift 1/2 cup plain flour with 1/4 cup corn flour.
Add 1 tsp baking soda, pinch of salt, 1 tsp cooking oil, crack an egg and then 1/2 cup water into the flour. Mix batter until smooth.
Dip pork in batter and deep-fry pieces until golden brown.
For the sauce: Add 2 tbsp ketchup, 1 tsp plum sauce, 1/2 tsp rice vinegar, 1/2 tsp Worcestershire, 1 tsp oyster sauce, 1 tsp corn flour, 1 tsp sugar, 2 tbsp water, and mix.
Heat the wok and stir fry garlic, then the bell peppers and pineapples.
When you can smell the peppers add in the fried pork pieces and then the sweet and sour sauce. Toss and cook until the sauce thickens.
Serve pork over steamed or fried rice.
This recipe provided courtesy of http://themeatmen.sg/sweet-and-sour-pork/
Hope you enjoy this sweet and sour pork recipe!!!