Homemade Mashed Potato Recipe
Basic Homemade Mashed Potato Recipe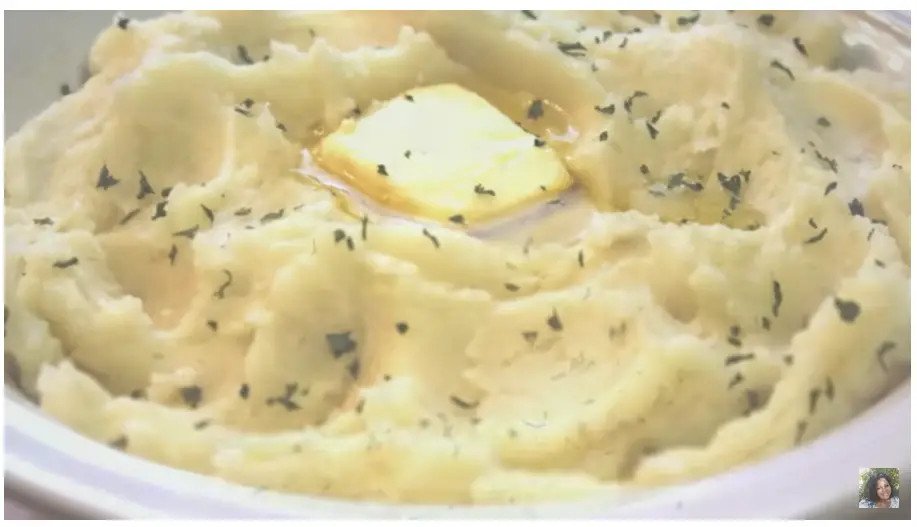 If you're looking for simplicity you will be pleased with this mashed potato recipe. Trust me it really doesn't get any simpler, unless you cook it from a box.
Once you taste homemade mashed potato you will avoid boxed potatoes forever, like the plague.  The old saying is true "once to go homemade you'll never settle for boxed again".
Here are some tips for selecting the best potatoes:
Potatoes should be solid and firm,
Avoid potatoes with bruises, cracks, sprouts and wrinkles
Don't select potatoes that are ugly in appearance 
A technique that has worked for me in the past is to selectively choose my potatoes from the potato bin. This way you avoid unwanted and unusable potatoes. Okay let's get into the recipe.
For this recipe I like to use one of two varieties of potatoes.  I prefer Yukon or Finnish Gold because of their buttery like flavored taste and due to the fact that both potatoes are good for mashing.
Homemade Mashed Potato Recipe
Recipe Ingredients:
3 medium sized potatoes, peeled and quartered
1/4 cup whole milk
1/4 teaspoon of white pepper
pinch of salt
Cookware and Utensils:
1 or 2 quart sauce pan with lid
small sauce pan
food mill or sieve
large mixing bowl
Recipe Instructions:
Using a vegetable brush, scrub potatoes under running cold water. Pat potatoes dry with paper towels after a thorough washing.
In a sauce pan, bring 2 to 4 cups of water to boil. Add potatoes, cover with lid and boil until tender, about 20 minutes.
Just before potatoes are done. Add milk to separate small sauce pan and heat over medium heat, don't bring to boil.
Now that potatoes are tender, remove from heat and drain water into sink. With potatoes still in sauce pan shake the pan over low heat for several minutes until the potatoes are dry. This is to remove most of the water before adding milk.
Add pepper and salt. Then add milk a little at a time, beating mashed potatoes after each addition, until fluffy.
This recipe provided courtesy of https://www.soulfoodandsoutherncooking.com/
Serve immediately for best results.
I'm sure you are going to enjoy preparing this recipe and your family will love the results too.
In conclusion, making homemade mashed potatoes has never been easier thanks to this simple and delicious recipe. With just a few basic ingredients and some easy-to-follow steps, you can whip up a batch of creamy, fluffy mashed potatoes that are sure to impress.
Whether you're cooking for a crowd or just looking for a comforting side dish for your next family meal, these mashed potatoes are the perfect choice. So why settle for bland store-bought spuds when you can enjoy the rich, buttery goodness of homemade mashed potatoes? Give this recipe a try and taste the difference for yourself!
What to serve with mashed potatoes
When it comes to serving up mashed potatoes with a main course, there are many delicious options to choose from. Some classic choices include smothered chicken, grilled steak, or pork chops, meatloaf, or even roasted vegetables for a vegetarian option. Ultimately, the best choice will depend on your personal preferences and the occasion you're serving them for. No matter what you choose, you can't go wrong with the comforting and versatile side dish of mashed potatoes!