Homemade Sweet Potato Pie
Easy Homemade Sweet Potato Pie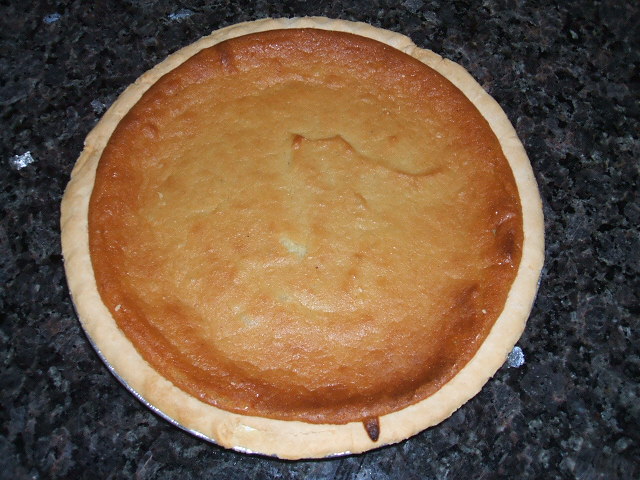 Homemade Sweet Potato Pie
Who else wants to know who to make homemade sweet potato pie? Let us show you how to prepare an amazingly delicious dessert that will even surprise your family and friends. After eating just one slice of your pie they'll be complimenting you for being such a wonderful cook.
Don't worry if you've never baked a sweet potato pie before, you do not have anything to fear. Preparing homemade pies is easier than you think and especially so for sweet potato pies. 
All you need are a few ingredients and a few ready made pie shells and you'll have everything you need to produce sweet and rich homemade pies.
Drum roll please.
Now here is the recipe you came here to get. Enjoy
Homemade Sweet Potato Pie Recipe
Ingredients:
4 large sweet potatoes
2 cups sugar
1 Tbsp vanilla extract
1/2 Tbsp nutmeg
1 stick of butter or margarine
3 eggs
1 12oz can evaporated milk
3 unbaked 9-inch pie crusts
Cooking Procedures:
Preheat oven to 325 degrees F.
Peel and quarter your sweet potatoes, then place them in a pot with just enough water to cover.
Bring water to a slow boil, reduce heat to simmer and continue to boil until potatoes are tender (about 20-20 minutes).
Drain and remove sweet potatoes from pot. Allow potatoes to cool.
Add sweet potatoes to large mixing bowl, then mash them until smooth. Next add in sugar, vanilla extract, nutmeg and butter. Mix ingredients until well combined.
In a separate bowl, beat eggs and then add them to potato mixture. Slowing pour milk into the mixture, slowly beating mixture until filling is creamy.
Finally pour sweet potato filling equally into pie crusts and bake in preheated 325°F oven for 1 hour or until toothpick inserted in center comes out clean.
That's it. 
Remove pies from oven when they are done and allow them to cool. Serve slices of pie topped with whipped cream.
Not that wasn't bad at all was it? I told you it would be easy.