5-Minute Pressure Cooker Spaghetti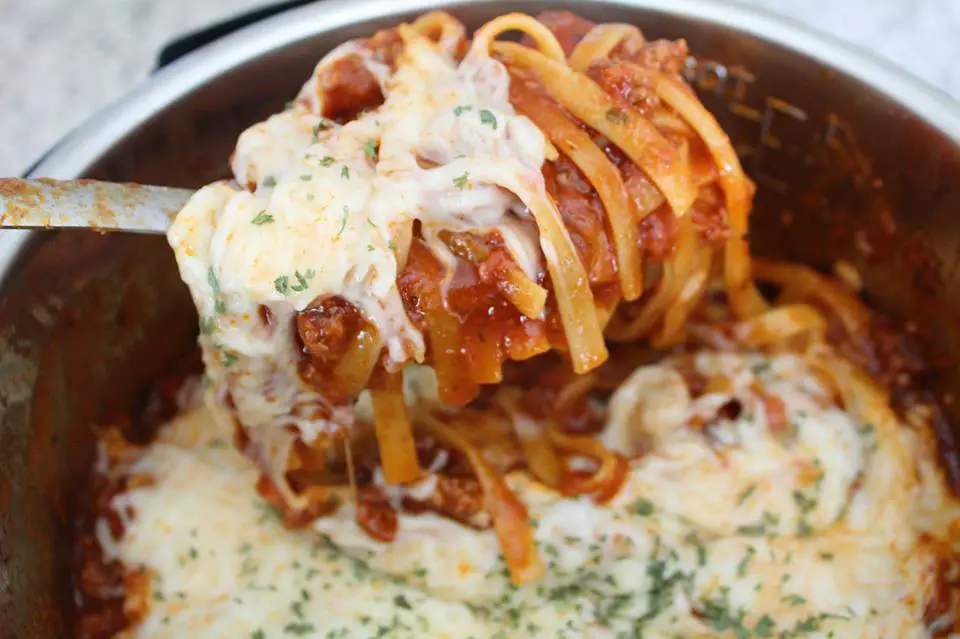 Pressure cooker spaghetti is the perfect dish to prepare if you want to make dinner in a hurry. If you are a working mom or dad you know how difficult it can be to feed the family home cooked meals.  I mean we all get busy and it seems like all we do is rush, rush, rush, from one event to another scrabbling around like a chicken with your head cut off.
With so little time when do you find time for cooking?
There is only 24-hours in a day, so you have to use the time you have to the best of your ability. As far as cooking the best thing you can do is to have a few go to recipes that you can whip up in as little time as possible to feed your family.
If this is something you'd like to do, then let me tell you about a spaghetti recipe you can cook up in around 5-minutes.  This is one of the recipes you need to add to you cooking playbook so that you can cook up meals as quickly as possible when you're crunched for time.
The recipe comes courtesy of Chrystal from My Gadget Kitchen who as a wonderful youtube channel that features her best recipes. Check out Chrystal's video below to see how to pressure cook spaghetti quickly. 
Pressure Cooker Spaghetti
Recipe Ingredients:
vegetable oil
ground beef or sausage
Italian seasoning
granulated onions
granulated garlic
sliced hot links
spaghetti noodles of choice
shredded mozzarella
This recipe provided courtesy of Chrystal from My Gadget Kitchen
So what do you think? I bet your'e thinking "wow" what a super easy and delicious looking recipe.  I know, it's hard to top this quick and easy 5 minute recipe. Now all that's let for you to do is get in the kitchen and give this recipe a try.  Feel free to swap of our ingredient list with your favorites for making spaghetti.