The 10 Coolest Kitchen Gadgets You Don't Own…But Should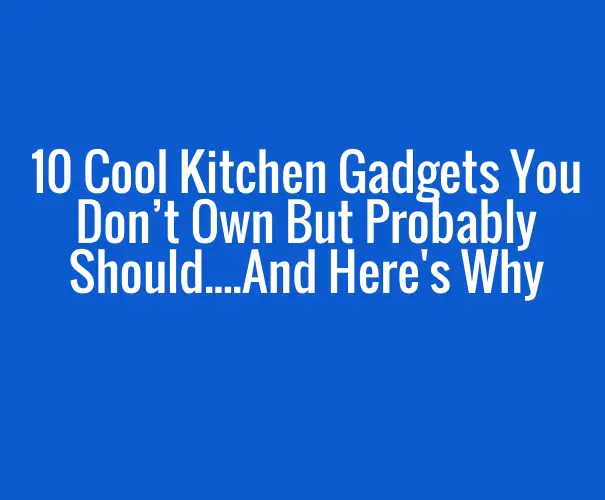 Over the past few months I've had the opportunity to prepare foods out of some really great home kitchens. And I must say having done so I came away shockingly surprised.
Want to know what surprised me most after cooking in and seeing these kitchens?  
Well it's the fact the plenty of people are still cooking and preparing meals the old-fashioned way.  Most people, possibly even you, are spending way too much unnecessary time fiddling around in the kitchen.
It's sad but most people resistant to adopting a new way of thinking when it comes to owning and using cool kitchen gadgets that make working in the kitchen both fun and enjoyable. Are you resistant?
For the life of me, I can't help but wonder how people get by without owning and putting to use some of the hundred's of awesome kitchen gadgets that are available today.
I for one value my time.  
I suspect not a day goes by that I don't use at least one of the cool kitchen gadgets that you'll see featured below.  
Take a quick look over this list and find something you like.  Get in the kitchen and see how much time you can save, you'll also get a renewed sense of how fun and enjoyable cooking can really be.
10 Cool Kitchen Gadgets You Can't Live Without
By now you can see the many benefits of using these 10 kitchen gadgets. Not only can you save a bunch of time, you'll also have plenty of fun and enjoy your time preparing delicious dinners and meals in the kitchen. Maybe for the first time in years!!!